US national debt to rise by $20 trillion over the next 10 years: CBO
Federal deficits are expected to double in size over the next 10 years
The nonpartisan Congressional Budget Office (CBO) on Wednesday released its annual budget and economic outlook forecasting federal finances over the next 10 years, which projects that the national debt will be about $20 trillion higher a decade from now.
The CBO's baseline budget forecast for the 2023-2033 period finds that the amount of debt held by the public will be $25.716 trillion in 2023 and rise to $46.445 trillion in 2033, an increase of $20.729 trillion over the course of the next 10 years. 
As a percentage of forecasted U.S. gross domestic product (GDP), debt held by the public would rise from 98% of GDP in 2023 to 118.2% of GDP in 2033. CBO Director Phillip Swagel noted that trajectory will continue in the ensuing decades based on current budgetary policies, pushing federal to 195% of GDP in 2053.
CBO OFFERS CONGRESS FOR SAVING SOCIAL SECURITY, MEDICARE, HIGHWAY TRUST FUND FROM INSOLVENCY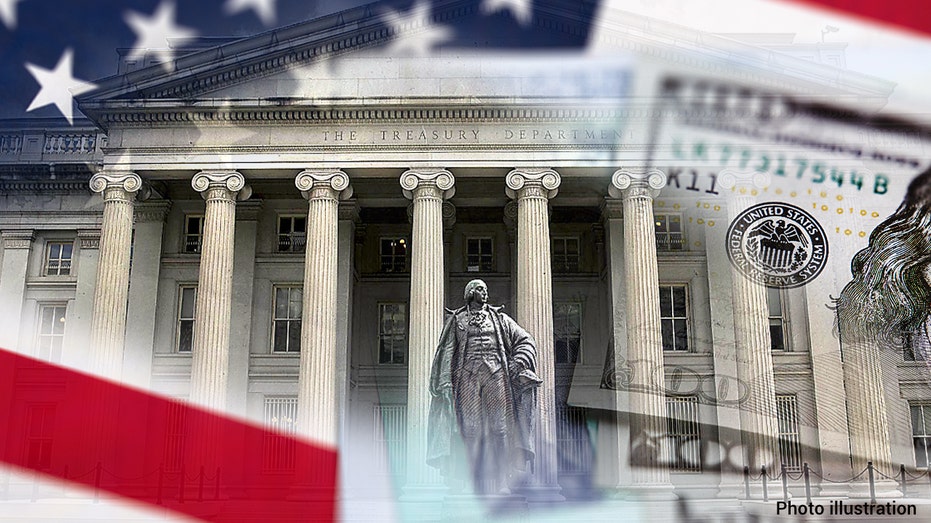 Debt held by the public consists of all the debt the federal government owes to entities outside the federal government – including individuals, businesses, state and local governments, foreign governments, and the Federal Reserve – and excludes intergovernmental debt. 
The gross federal debt, which is used to benchmark the debt limit and surpassed $31 trillion earlier this year, is expected to rise by $19.6 trillion to a total of $52 trillion at the end of 2033, about 11% of which would be held by government accounts according to the CBO. 
MAJOR SOCIAL SECURITY TRUST FUNDS COULD BE TAPPED OUT BY 2033: CBO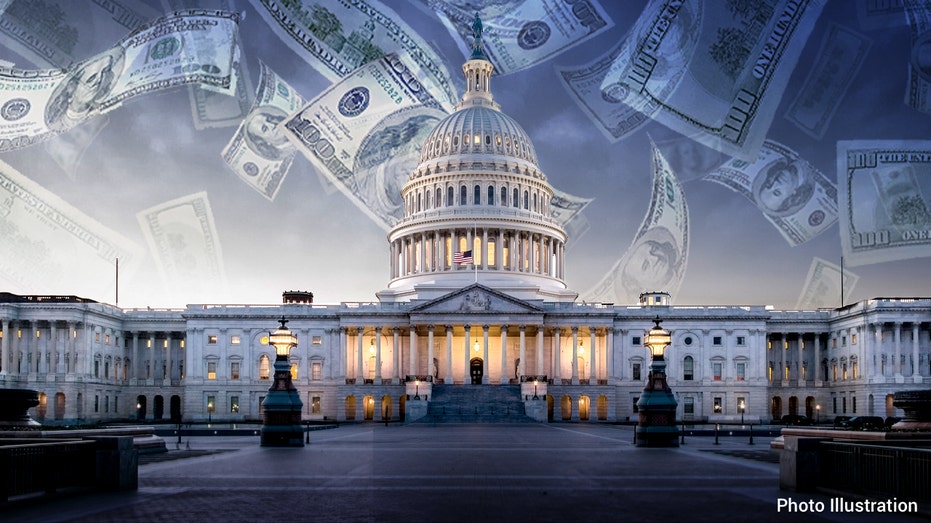 Gross federal debt includes virtually all the debt owed by the federal government, including debt owed to itself, and is the sum of the debt held by the public and intergovernmental debt.
The sizable increase in the national debt because annual budget deficits are expected to rise, in part because of the rising cost of paying interest on the national debt as it continues to grow. 
GET FOX BUSINESS ON THE GO BY CLICKING HERE
The CBO projects that the annual total budget deficit will double from $1.41 trillion in 2023 to $2.851 trillion in 2033. Meanwhile, annual net interest expenses will rise from $640 billion in 2023 to $1.429 trillion in 2033.