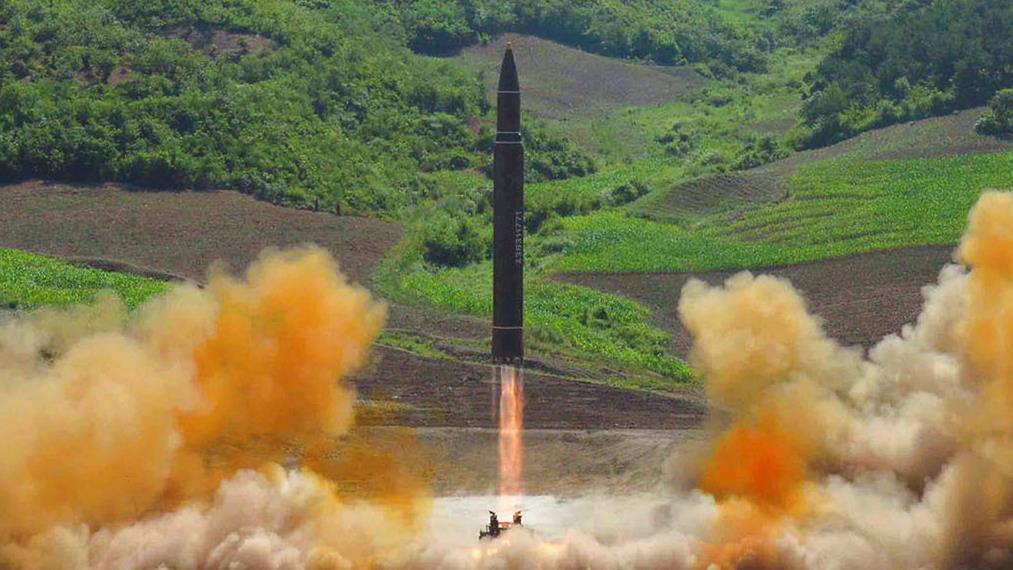 China, North Korea's main trading partner, ordered North Korean-owned businesses within its borders to close amid new U.N. sanctions. On Thursday, U.S. Treasury Secretary Steven Mnuchin discussed the Trump administration's separate economic sanctions against Pyongyang during an appearance on FOX Business.
"The existing behavior in North Korea is unacceptable. [President Trump] signed an executive order that gave me the strongest powers that the Treasury Department has ever had," Mnuchin told Maria Bartiromo on Mornings with Maria. "We've made it perfectly clear to people around the world that they should shut down economic activity with North Korea until they are willing to denuclearize the peninsula and come to the table on those terms."
Harry Kazianis, director of defense studies at the Center for the National Interest, told FOX Business sanctions are the best path to denuclearization.
"We are in a situation where the North Koreans have ICBMs (intercontinental ballistic missiles) — they probably have the capability in a very crude way to hit the United States with a nuclear weapon. So what we need to do is basically strangulate the North Korean economy, and that is the Achilles heel of this whole situation," he told Maria Bartiromo Friday on 'Mornings with Maria.'
Meanwhile, Secretary of State Rex Tillerson will make his second trip to China this weekend, where he will meet with Chinese officials over the rising nuclear threat. Kazianis said the U.S. must form an international coalition to increase sanctions and pressure on North Korea.
"Let's face it, there can't be any fan club in the world for North Korea. This is a regime that has over 100,000 people in essentially what are death camps. One of these camps is three times the size of Washington, D.C."