US jobs report is expected to show solid gain for September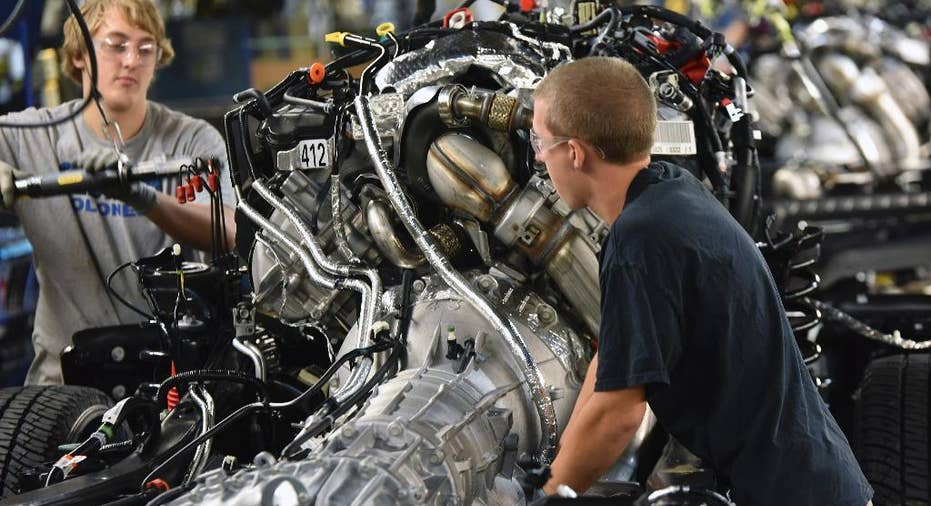 U.S. employers are thought to have added a solid number of jobs in September and the unemployment rate is forecast to stay low — a result that could keep the Federal Reserve on pace to raise interest rates by December.
Economists collectively predict that Friday's report from the government will show that the economy added 175,000 jobs and that unemployment remained 4.9 percent for a fourth month, according to FactSet, a data provider.
The September jobs report is one of the last high-profile readings on the economy before the Nov. 8 presidential election between Hillary Clinton and Donald Trump. The October employment report will be issued Nov. 4.
The presidential candidates have sketched out two sharply conflicting views of the economy's health and the best ways to accelerate its growth.
Trump focuses on the loss of manufacturing jobs, for which he blames badly negotiated trade agreements. The Republican nominee also points to what he calls excess regulation for stifling businesses and holding back hiring. He pledges to renegotiate or withdraw from the trade pacts and reduce regulation.
Clinton notes that 15 million jobs have been created since the economy bottomed in 2010. Still, she supports additional infrastructure spending to try to accelerate growth and hiring. And she wants to make college more affordable and community college free, to improve more Americans' skills.
A solid job gain in September would raise the likelihood that Fed policymakers will lift the short-term rate they control, most likely at their December meeting. After seven years of pinning that rate at a record low near zero to try to spur more borrowing and spending, the Fed raised its rate in December. It has not acted since.
But the Fed signaled after its policy meeting last month that it would likely act in the coming months, and investors have priced in a 64 percent chance that the Fed will resume raising rates by December. The Fed will meet in November, just before the election, but analysts expect it to hold off until the campaign ends.
Recent data suggest that the economy is picking up after a weak start to the year, though growth is unlikely to accelerate very much.
Consumer spending was flat in August, the weakest showing in five months. And factories have struggled as businesses have put off investing in new machinery, computers and other equipment.
Still, a recent private survey found that manufacturing expanded in September after shrinking in August. Orders for factory goods jumped, suggesting that output may rise further.
Consumers also appear increasingly confident about the economy, which could stimulate a rebound in spending. Consumer confidence reached a nine-year high last month.
Retailers are expecting robust spending for the holiday shopping season. The National Retail Federation projects that holiday spending will rise 3.6 percent this year from last year. That's better than last year's gain and slightly above the 3.4 percent average since the Great Recession officially ended in 2009.
The economy expanded at just a tepid 1.1 percent annual pace in the first six months of the year. Still, economists have forecast that growth accelerated to a 2.5 percent to 3 percent annualized pace in the July-September quarter.
The slower growth hasn't led employers to cut back on staffing. Applications for unemployment benefits, a proxy for layoffs, fell on average last month to a 43-year low.