UK to pull out of fishing deal that let others in its waters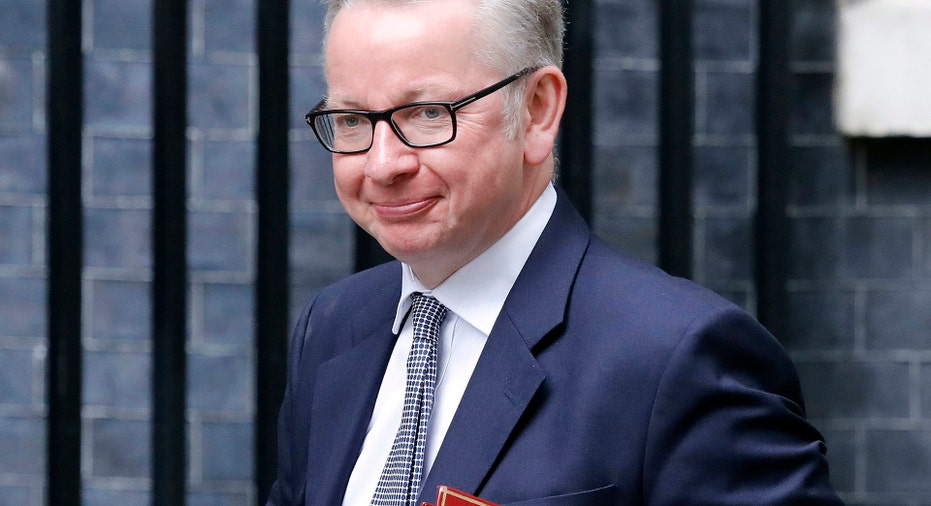 LONDON (AP) — Britain is pulling out of an agreement that permits fishermen from five other countries to operate in U.K. waters, the first step in reasserting control over its fishing industry as it prepares to leave the European Union.
The government announced Sunday it will trigger the two-year process of leaving the London Fisheries Convention, which allows vessels from France, Belgium, Germany, Ireland and the Netherlands to fish between six and 12 nautical miles off the U.K. coastline.
Britain signed the convention before it joined the EU and would be bound by its terms after leaving the bloc unless it starts to withdraw from the treaty now. EU regulations govern fishing in the zone between 12 nautical miles and 200 nautical miles from shore, giving other member states the right to fish in U.K. territorial waters as long as they comply with the bloc's rules.
"This is an historic first step towards building a new domestic fishing policy as we leave the European Union - one which leads to a more competitive, profitable and sustainable industry for the whole of the U.K.," Environment Secretary Michael Gove said.
Britain had about 6,000 fishing boats in 2015, which landed 708,000 tons of fish worth about 775 million pounds ($1 billion), according to the government. Vessels from other convention members caught 10,000 tons of fish worth an estimated 17 million pounds.
Irish fishermen called the decision to pull out of the London Convention an aggressive move, although they expected it.
"The access for us is huge, but the access between six and 12 is not our greatest priority," said Sean O'Donoghue, chief executive of the Killybegs Fishermen's Organization, a large producers' group based on Ireland's west coast. "Our access is between the 12-mile limit and 200-mile UK-wide limit. That is the important one."
Ben Stafford, head of campaigns at WWF, said after leaving the EU and the London Convention, Britain must continue to focus on protecting its fisheries because fishing policy is "about a lot more than which country fishes where."
"It is about ensuring that fishermen use the right fishing gear, that fishing takes place at levels that maintain sustainable stocks and that we pioneer ways to monitor what is happening at sea in order to understand the impacts of fishing," Stafford said. "Leaving the EU means we could get these things right. But we will still need to cooperate with our neighbors, as fish do not recognize lines on a map."