Uber faces pressure in Dubai as regulator signs deal with rival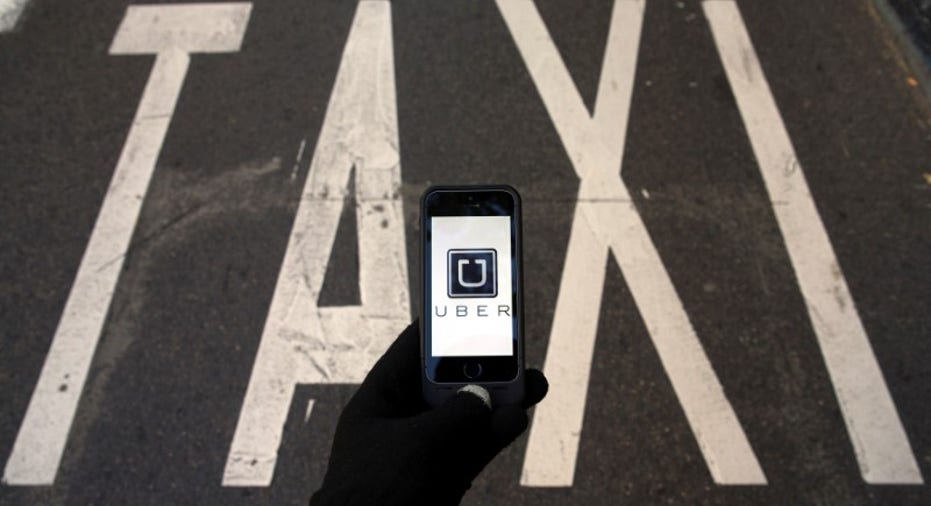 Ride-hailing service Uber [UBER.UL] is under pressure in Dubai, one of the Middle East's major markets, after the emirate's transport regulator signed an agreement with local rival Careem and warned other such firms that they must do the same.
Under the deal between Careem and Dubai's Roads and Transport Authority (RTA), announced on Tuesday, Careem's customers will be able to book all of the 9,841 taxis and 4,700 limousines operating in the emirate through the company's app.
Currently, Careem users in Dubai, a city of about 2.5 million people, can only choose from a few thousand limousines which it offers through its app.
"Any e-hailing service that wants to continue working in Dubai must sign an agreement with us. Why? To have control of tariff and to have control of safety," RTA director-general Mattar al-Tayer told Reuters.
He said other ride-hailing services would have to sign similar agreements with the regulator by next March to continue operating.
The requirement is a further challenge to Uber in the United Arab Emirates. Its services in the emirate of Abu Dhabi, bordering Dubai, have been suspended since August in an apparent dispute with authorities there. Careem also halted its Abu Dhabi services in late August but resumed them a few days later.
Uber, which has an valuation of around $69 billion, has expanded aggressively to more than 450 cities since 2009, fighting a series of battles with local regulators.
REGIONAL RIVALRY
Dubai's RTA and Careem did not reveal the pricing details of their deal, but said it would involve no additional costs for customers. Launched in Dubai in 2012, Careem has emerged as Uber's fiercest rival in the Middle East and North Africa, and claims over 4 million registered users.
"This does give us access to a much bigger fleet of cars, so we believe it gives us a significant advantage over competitors," Careem's co-founder and managing director Mudassir Sheikha said of his deal with the RTA.
In a statement to Reuters on Tuesday, Uber said it had been in discussions with the RTA for the last two years on how it could make Uber more available to riders in Dubai.
It did not say explicitly whether it would be willing to sign a deal similar to Careem's, but it complained that Dubai's regulations required it to price its rides 30 percent above taxi fares -- a very large gap by international standards.
"This has prevented us from offering the same level of service, and long-term solutions, as seen by riders in over 450 Uber cities around the world," Uber said.
A source familiar with the issue said Uber was also concerned by the RTA's plan to set up a platform to integrate data from ride-hailing services in Dubai, which could create security and privacy risks.
Launched in Dubai by Sheikha and fellow McKinsey & Co alumnus Magnus Olsson, Careem raised $60 million last November through an investment led by private equity company Abraaj Group.
The company counts Saudi Arabia's Al Tayyar Travel Group as its largest investor and has also received backing from STC Ventures, an independently managed venture capital fund that has the Saudi Telecom Company as anchor investor.
Uber, in which a Saudi Arabian sovereign wealth fund bought a $3.5 billion stake in June, said last year that it planned to invest $250 million to expand in the Middle East and North Africa.
(Editing by Andrew Torchia/Keith Weir)