U.S. watchdog expands scrutiny to more Chinese deals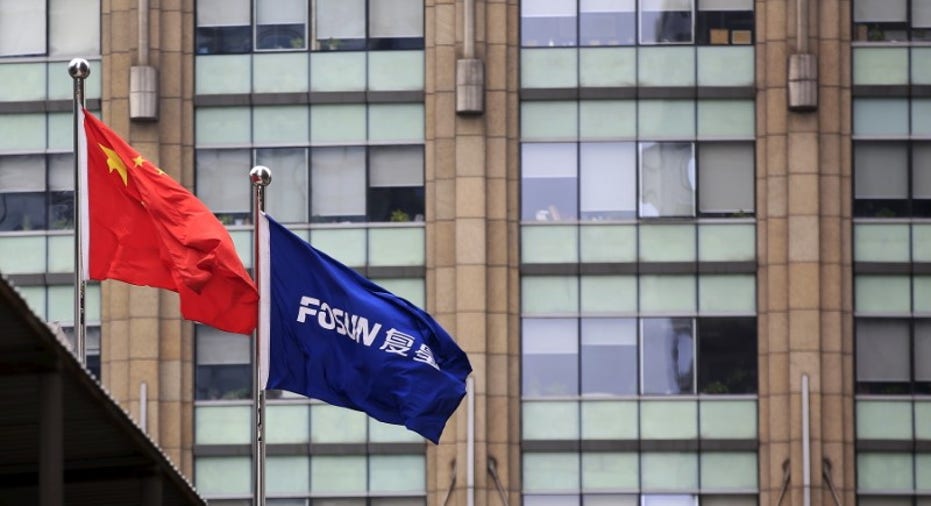 Insurance mergers and acquisitions rarely raise red flags with U.S. national security watchdogs.
China's Fosun International Ltd <0656.HK> took that history to heart last year when it paid $1.84 billion for the remaining 80 percent stake of U.S. property and casualty insurer Ironshore Inc that it did not already own.
But in December 2015, one month after Fosun completed the acquisition, it was approached by officials at the Committee on Foreign Investment in the United States (CFIUS), a government panel that scrutinizes deals over national security concerns, according to people familiar with the matter who asked not to be identified because these details are not public.
CFIUS was concerned about how Fosun would operate Ironshore's Wright & Co, a provider of professional liability coverage to U.S. government employees such as law enforcement personnel and national security officials, including the Central Intelligence Agency, according to these sources.
Fosun, Ironshore and CFIUS all declined to comment on the process.
CFIUS operates a voluntary filing system for companies engaged in a deal. Such an instance of the panel approaching companies after they complete a deal is rare.
But the recent U.S. scrutiny of Fosun -- which did not seek CFIUS approval for the Ironshore deal -- is just one example of a new impetus by CFIUS to target what it refers to as "non-notified transactions" -- or deals that did not seek CFIUS approval in advance.
In the last twelve months CFIUS has stepped up its pursuit of these non-filers over concerns that some deals were falling through the cracks, according to sources with direct knowledge of the panel's inner workings. This previously unreported push by CFIUS has the potential to delay some deals and raises the risk of them being thwarted altogether.
While Wright accounted for a tiny fraction of Ironshore's business, the inquiry has forced Fosun to delay its initial public offering of Ironshore, which has been registered with the U.S. Securities and Exchange Commission since June, until CFIUS clears the original acquisition. Fosun will now likely miss a window for IPOs due to the expected market volatility around the Nov. 8 U.S. presidential election, according to the sources.
Chinese companies have been treated with suspicion by CFIUS because of the ties many of them have to the country's communist regime, reflecting the complicated diplomatic and commercial ties between China and the United States.
This has not stopped Premier Li Keqiang's "going out" policy, which encourages Chinese companies to buy foreign trophy assets. The push -- aided by CFIUS's history of rarely shooting down deals altogether -- contributed to Chinese M&A activity in the United States reaching a record high of $32 billion so far this year.
To be sure, CFIUS has approached companies in the past as well, and does not limit its review to only Chinese deals. In 2010, CFIUS contacted Russian internet company CMail.ru and AOL Inc over the latter's $188 million divestment of messaging service ICQ to Cmail.ru, which had already been completed. The CFIUS review in that instance did not require the deal to be unraveled.
On rare occasions, the panel has also vetoed deals, such as the $3.3 billion sale of Koninklijke Philips NV's lighting business to a consortium of Chinese investors, which it blocked last January.
But Ironshore and similar cases this year show that the U.S. watchdog is flexing its muscles in a more subtle, albeit disruptive, fashion.
"Companies may assume that there is no chance that CFIUS would have an interest in their transaction, but that runs the risk of possible miscalculation," said Eric Dinallo, a partner at law firm Debevoise & Plimpton LLP.
RISING SCRUTINY
CFIUS, an agency made up of eight U.S. government departments and chaired by the Treasury Secretary, does not publicize the reasons for its decisions. The majority of transactions involve private companies with no SEC filings.
Recent regulatory filings and statements by publicly listed companies, however, offer glimpses of CFIUS catching some companies off guard. U.S. electronics distributor Ingram Micro Inc said in July it would seek CFIUS approval for its acquisition by Chinese shipping company Tianjin Tianhai Investment, despite saying in February it did not need to, following "consultation" with CFIUS.
As a result, in August Ingram Micro pushed back the deadline for the deal with Tianjin to close by three months to Nov. 13. CFIUS is interested in learning more about the company's supply of technology to the U.S. government, according to the sources. Ingram Micro and Tianjin Tianhai declined to comment.
CFIUS has added staff and resources in the last two years to identify non-notified transactions, the sources said, though the number of additional people recruited or the extra funding it was given could not be learned.
Among the CFIUS staffers playing a role in identifying non-filers, alongside CFIUS Staff Chairman Stephen Hanson and Treasury Deputy Assistant Secretary for Investment Security Aimen Mir, is Brian Reissaus, a former member of the Defense Security Service, an agency of the U.S. Department of Defense, according to the sources. Reissaus will often be the CFIUS staffer reaching out to companies, the sources said.
A Treasury spokesman declined to comment on behalf of CFIUS and the staffers. Chinese government officials declined to comment on CFIUS's new focus.
CAUGHT OFF-GUARD
CFIUS's crackdown on these non-notified transactions shows how the agency's focus has expanded beyond traditional sectors of national security concern, such as aerospace and semiconductors, to less obvious areas ranging from commercial IT and agriculture to biomedical science and electronics.
Companies whose deals are reviewed by CFIUS without having made voluntary filings risk delays in completing them and uncertainty over their investment plans, lawyers say.
In the case of Fosun, to ensure CFIUS approval Ironshore agreed to sell Wright last month to former American International Group Inc CEO Hank Greenberg's Starr Companies, according to the sources.
In light of this divestment and other conversations it had with CFIUS, the company has reset the CFIUS review process by making another filing with the panel, and an outcome is expected in the coming weeks, one of the sources added.
In the interim, Fosun has been exploring selling Ironshore outright as an alternative to an IPO, according to the sources.
HELL OR HIGH WATER
Some companies resist filing for a CFIUS review voluntarily because they fear that addressing this issue during their tough merger negotiations will add an extra layer of complexity to the talks, and some times risk complicating them to the point that a deal is not reached.
This is because, once the possibility of a CFIUS review is foreseen in a merger contract, companies have to haggle over who assumes the financial risk under various scenarios.
Sellers try to push for "hell-or-high-water" provisions in contracts requiring the buyers to do whatever it takes in terms of divestitures and other measures to obtain CFIUS approval. Buyers resist this and seek to negotiate in advance what CFIUS remedies would be acceptable to them.
A case in point is Zhongwang USA LLC, which is backed by Chinese aluminum magnate Liu Zhongtian, and its $2.33 billion deal last month to acquire U.S. aluminum company Aleris Corp . Zhongwang USA agreed to "undertake best efforts to obtain CFIUS clearance as soon as practicable," while also limiting any CFIUS-related divestitures it would be willing to accept to 5 percent of Aleris' 2015 U.S. net sales, a regulatory filing shows.
The heightened scrutiny is also jacking up CFIUS-related breakup fees that buyers have to agree to in order to get a deal done, with sellers often asking these to be deposited in escrow accounts for more security. In the case of Zhongwang, it placed its $100 million breakup fee in an escrow account when it signed its deal with Aleris.
Taken together, CFIUS lawyers and other consultants are advising their clients to proactively file with the agency to get out in front of the scrutiny.
"Go to CFIUS before you close a transaction," said Dinallo. "Our experience has been that, if there is no issue, CFIUS has been quick to respond."
For a graphic of CFIUS cases over the years click http://fingfx.thomsonreuters.com/gfx/rngs/CFUIS-CHINA/010021WF4MY/CFIUS-CHINA.jpg
For a graphic of how China has accelerated purchases of U.S. companies click http://fingfx.thomsonreuters.com/gfx/rngs/CFIUS-CHINA/010021ZG4XT/CFIUS-CHINA-DEALS.jpg
(Additional reporting by Diane Bartz in Washington D.C., Mike Stone in New York and Sue-Lin Wong in Beijing; Editing by Carmel Crimmins and Edward Tobin)