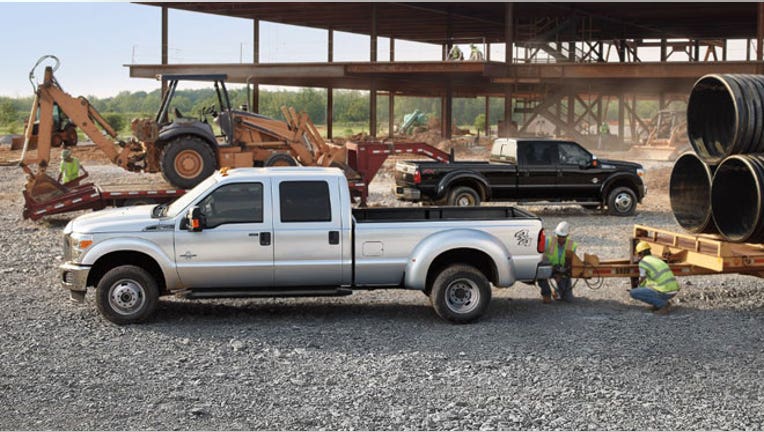 Forget red state or blue state, your ride may be a better indicator of how the midterm elections will go, according to one car buying and selling platform.
With just one day to go until the midterm elections, Santa Monica, Calif.-based TrueCar predicts a correlation this year between vehicle choices across the country and voting patterns.
According to its analysis, full-sized pickups, which are a favorite of residents in red state Texas, are the top seller in 34 states this year, while cars, wagons and small crossovers are popular in 26 states, including California which has been a blue state in the past.
"There's unquestionably a link between vehicle choice and the political landscape – you see this clearly in the state-by-state data," said John Krafcik, president of TrueCar. "Our bold call is that trucks and SUVs will outnumber cars and minivans at polling stations in swing states this year, putting Republicans back in control of the Senate for the first time since 2006."
Democrats are fighting to hold onto the Senate majority, and at the same time stem losses in the House, which is GOP controlled by a 234 to 201 margin. Meanwhile, President Obama's approval rating is at 39%, according to a CBS News Poll.
And what type of cars and trucks are people buying in some of the so-called toss up states
According to TrueCar, in Washington the current top selling vehicle is a Subaru Outback, while in California it's a Honda Accord. Nevada and Arizona residents prefer the Dodge Ram and in Utah and North Dakota drivers favor the Ford F Series. Drivers in Ohio are purchasing Honda Civics, while TrueCar says Florida residents are into the Toyota Camry.
But one thing to keep in mind, a correlation can be found on all sorts of things, says John Greer, professor of public policy and education at Vanderbilt University.
"It's not like a bunch of new pickups purchases in California means it's going to go to a Red state," says Greer. "If that was the case the Democratic and Republican parties would be purchasing automobiles instead of political ads."
Have any such not-so-scientific correlations in the past proved true? Sometimes, according to Greer, who says a popular one is that the taller presidential candidate almost always wins the election.
"There are a range of correlations," he says. "There is no prophecy."