U.S. Treasury's Mnuchin urges 'clean' debt ceiling hike by August break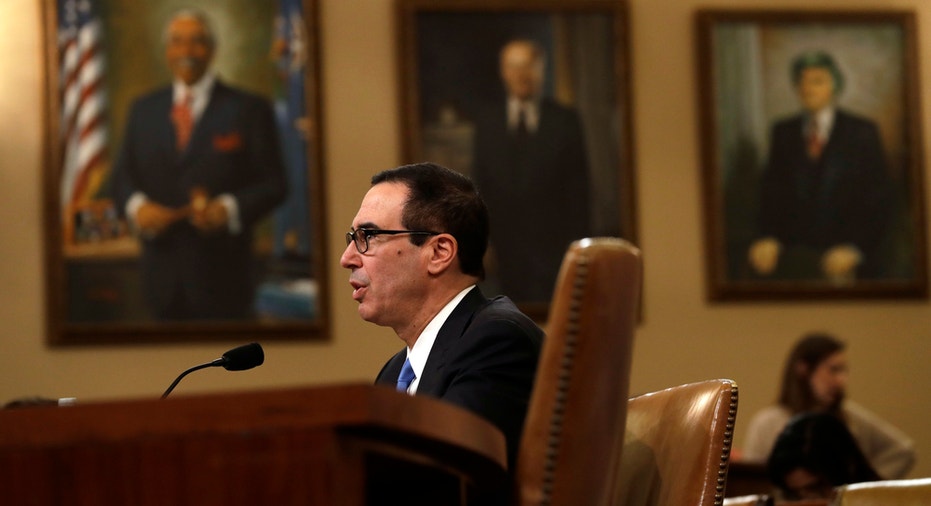 U.S. Treasury Secretary Steven Mnuchin on Wednesday urged Congress to approve a "clean" increase in the federal debt limit by the time it starts its summer recess in early August.
"I urge you to raise the debt limit before you leave for the summer," Mnuchin told the House Ways and Means Committee. Congress and the administration can discuss future spending cuts, but it was "absolutely critical" to preserve U.S. creditworthiness by paying debts already incurred, he said.
Republicans in Congress have sought to use past debt ceiling increases as leverage to force new spending cuts. Mnuchin said his preference was for a "clean" debt ceiling increase that was free of any conditions.
The United States is one of few nations in which the legislature must approve periodic increases in the legal limit on how much the national government can borrow.
A long suspension of the debt ceiling expired on March 15. Since then, the Treasury has employed extraordinary cash management measures to continue borrowing while staying under the $19.8 trillion limit, including suspending investments in federal employee pension funds and halting sales of securities to state and local governments.
(Reporting by David Lawder; Editing by Phil Berlowitz)