U.S. Trade Deficit Widens in October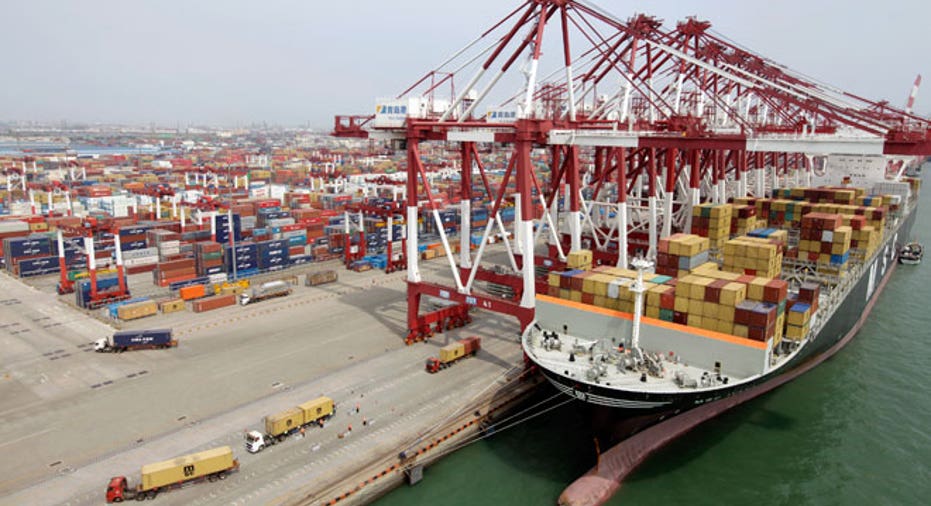 The U.S. trade deficit widened in October as exports suffered the biggest drop in nearly four years, indicating slowing global demand is likely to weigh on U.S. economic growth in the fourth quarter.
The Commerce Department said on Tuesday the trade gap increased 4.9 percent to $42.2 billion even as imports declined to the lowest level in 1-1/2 years. September's trade gap was revised to $40.3 billion from the previously reported $41.6 billion.
Economists polled by Reuters had expected the trade deficit to rise to $42.6 billion in October. The wider trade gap in October reflected a 3.6 percent fall in exports of goods and services to $180.5 billion. That was the biggest percent drop in exports since January 2009.
Exports have been one of the pillars supporting the economy since the 2007-09 recession ended. The pull back was telegraphed by weak manufacturing surveys and reflects slowing global demand, especially in China and debt-ridden Europe.
Imports of goods and services fell 2.1 percent to $222.8 billion in October, the lowest since April 2011.
Trade was a modest boost to the third quarter's 2.7 percent annual growth pace. It is expected to be a drag on growth in the final three months of this year as exports struggle.
Weak exports could pressure the manufacturing sector. Factory activity has also cooled in recent months because of fears deep government spending cuts and higher taxes, which are set to kick in next month, could push the economy into recession.
The three-month moving average of the trade deficit, which irons out month-to-to month volatility, widened modestly to $41.7 billion from $41.5 billion in the three months to September.
U.S. exports to the 27-nation European Union rose 1.4 percent in October to $21.7 billion.
The EU collectively was the United States' second largest export market last year, and exports in the first 10 months o f 2012 were do wn 0.7 p ercent co mpared to s ame period in 2011.
Exports to China, which have growing more slowly than in recent years, surged 23.1 percent in October. China has been one of the fastest growing markets for U.S. goods, and exports to that country were up 6.4 per cent for the first 10 mo nths of 2012.
Imports from China jumped 6.4 percent to a record $40.3 billion, pushing up the contentious U.S. trade deficit with China to a record $29.5 billion from $29.1 billion in September.