U.S. Trade Deficit Narrows to $48.7B in May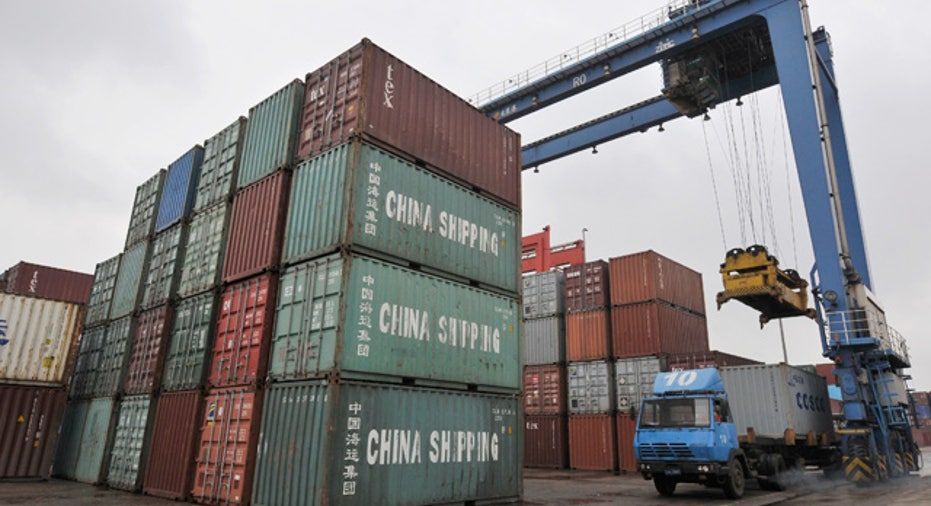 The trade deficit narrowed slightly in May as a rise in exports, including those bound for Europe and China, eased the pain of a slowdown in the broader economy, a government report showed on Wednesday.
The gap shrank 3.8 percent to $48.7 billion, the U.S. Commerce Department said. Cheaper oil from abroad also helped shrink the trade deficit.
The reading was in line with expectations so it probably won't change analysts' views that economic growth slowed in the second quarter.
American companies slammed the brakes on hiring in the second quarter, a warning sign the recovery from the 2007-2009 recession is faltering.
Many economists think companies are holding back due to fears of Europe's debt crisis as well as U.S. government plans for severe belt tightening in 2013. Growth is expected to pick up again in the second half of the year.
Exports have been a key support for the economy since the recession, although recent reports on U.S. manufacturing have been worrisome. Earlier this month, a private survey showed activity at U.S. factories declining in June, with new orders falling, including those from abroad.
In the Commerce Department's data for May, exports climbed 0.2 percent, rising across categories from capital goods and industrial supplies to consumer goods. Imports fell 0.7 percent.
U.S. exports to the 27-nation European Union, in the grip of a continuing debt crisis that has slowed growth around the world, rose 2.6 percent in May to $22.9 billion.
The EU collectively was the United States' second largest export market last year, and exports in the first five months of 2012 were 3 percent above the same period in 2011.
Europe's crisis continues to fester, and on Wednesday Spanish Prime Minister Mariano Rajoy announced a swathe of new taxes and spending cuts to meet tough targets agreed with Europe.
U.S. exports to China rose 5.2 percent in May. China has been one of the fastest growing markets for U.S. goods, and exports to that country were up 6 percent for the first five months of 2012 from the year-ago period.
Imports from China have been increasing at an even faster pace than exports, and in May America's trade deficit with China widened to $26 billion from $24.6 billion a month earlier.
A fall in the price of oil helped drive the overall reduction in U.S. imports. The average price of imported oil slipped to $107.91 per barrel.
Even though exports to Europe rose, the flow of imports grew even more, pushing the trade deficit with the European Union to $10.5 billion, the highest since July 2008.