U.S. State Department plans response to Hillary Clinton probe request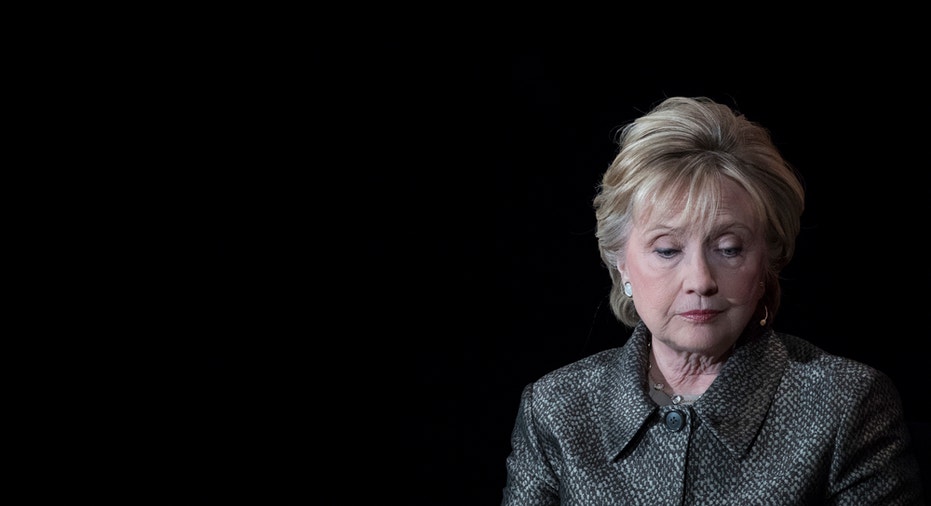 The State Department is planning a response to Sen. Chuck Grassley's, R-Iowa, request to investigate Hillary Clinton over alleged misuse of power during her tenure as Secretary of State, FOX Business network has learned.
Grassley is asking Rex Tillerson's State Department to investigate allegations that the former Secretary of State and her staff pressured the Bangladesh government to drop an investigation into Nobel Laureate Dr. Muhammad Yunus, a leader of two different organizations which were top donors to the Clinton Foundation, according to a letter written by the GOP senator released earlier this month.
"We are aware of the letter and we are preparing a response," a State Department official told FOX Business. When asked to elaborate on the timing of a response, the State Department declined to comment.
According to the Clinton Foundation website, Yunus did not directly contribute to the foundation but his non-profit organizations, Grameen America Inc. and Grameen Research Inc., did give between $125,000 and $300,000 to the Clinton Global Initiative, an arm of the foundation which is known to do charity work around the world.
Yunus is the chairman of both Grameen America and Grameen Research.
According to the foundation's website, America contributed $100,000 to $250,000 to CGI while Research gave $25,000 to $50,000. Yunus, the founder and former managing director of the state-owned Grameen bank, the country's largest microcredit lender, resigned from his post in May 2011.
"I am taking this step without prejudice to the legal issues raised before the Supreme Court, and in order to prevent undue disruption of the activities of Grameen Bank…," he stated in his resignation letter published by the Center for Global Development, a global think tank.
In his letter and supporting documents, Grassley cites a conversation Senate investigators had with the son of the former Prime Minister of Bangladesh Sheik Hasina, where he recounted having numerous interactions with State Department officials from 2010-2012 and being threatened with an audit if he did not pressure his mother to drop the Yunus investigation.
"Mr. Wazed recounted two conversations with then Deputy Chief of Mission to Bangladesh, Jon Danilowicz, during which Danilowicz mentioned that Wazed may be audited by the IRS if he failed to use his influence to get his mother to drop the investigation into Yunus," Grassley wrote.
The letter also specifically requests the State Department make Danilowicz available for an interview with Senate investigators.
Danilowicz was the Chief of Mission to Bangladesh at the time, but still remains part of the State Department under Tillerson as a Diplomat in Residence at Tufts University in Boston. When asked why Danilowicz, a Clinton appointee, still works for the State Department, a spokesperson declined to comment to FOX Business.
Danilowicz did not return FOX Business' repeated emails for comment.
Another key player in the alleged pressure on Bangladesh officials is Cheryl Mills, former counselor and chief of staff to Clinton.
Mills, who serves on the board of directors at BlackRock (NYSE:BLK) and the Clinton Foundation, is named frequently in emails that Grassley uses as documentation to illustrate his claim that Clinton's team attempted to influence the investigation.
Still, legal experts have mixed views on whether an investigation would lead to any legal consequences for Clinton and her former staff.
In an interview with FOX Business, Columbia Law School professor John Coffee said "In theory, the obstruction of justice statute or the extortion statue could apply in a case where a threat is made to force the halt of an investigation. It does not appear at first glance that any U.S. official was threatened or influenced. All in all, the letter seems intended to force the State Department's Inspector General into an investigation, and that could be very messy for Mrs. Clinton."
Veteran white-collar attorney Stanley Arkin sees the claims by Grassley as more severe with potential legal consequences.
"You can start with bribery, obstruction of justice, various kinds of fraud and conspiracies to commit various kinds of crimes," said Arkin during an interview with FOX Business. Arkin also noted that Grassley could be requesting an investigation after Democrats went after President Trump for alleged collusion between his campaign operatives and Russian officials.
"I think that in some respects this is a response to what's being done to President Trump. It will be played out and it could implicate Hillary and maybe even Bill too," Arkin said.
This marks the second run Grassley is making against Clinton over her time as Secretary of State and alleged efforts to interfere with a foreign government's investigation into one of the top donors to her family's non-profit organization.
In 2016 the Senate Judiciary Chairman sent a letter to the Department of Justice, then led by former Attorney General Loretta Lynch, and requested a broad investigation into allegations of "pay-to-play" between Clinton's foundation and the State Department. It centered upon whether or not top donors may have been given preferential treatment by the State Department under Clinton.
Within a month of Grassley sending his request to Lynch, the DOJ responded with a letter of its own, which was provided to FOX Business. In it, Peter Kadzik, the assistant attorney general at the time, cited Lynch's public announcement that no charges would be brought against Hillary Clinton after investigating the use of her private server. They also declined to comment further on possible ongoing investigations.
Spokespersons for the Clinton Foundation, BlackRock, Cheryl Mills, Muhammad Yunus and Hillary Clinton did not return calls for comment on Grassley's June letter at the time of publication.