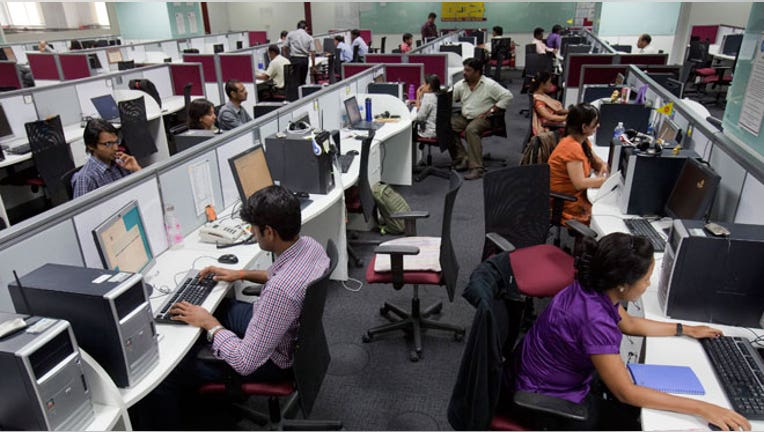 The expansion in the U.S. nonmanufacturing sector continued, but at a slightly slower pace last month, according to data released Monday by the Institute for Supply Management. Unlike manufacturers, service companies saw a jump in export orders last month.
The ISM's nonmanufacturing purchasing managers index came in at 56.5 in March from 56.9 in February. Forecasters surveyed by The Wall Street Journal had expected last month's PMI to hold at 56.9.
Despite the small drop in the PMI, "the majority of respondents' comments reflect stability and are mostly positive about business conditions and the overall economy," the ISM said in the report.
"With 14 out of 18 industries reporting growth, we are on the right track," said Anthony Nieves, who oversees the ISM survey.
Economists also were encouraged by the ISM nonmanufacturing numbers, after last week's manufacturing report showed weaker growth in the factory sector.
"The ISM nonmanufacturing survey findings are reassuring, underscoring the likelihood that much of the weakness seen in the economic data over the past month or so is either narrowly based (driven by softness in manufacturing and mining), caused by temporary factors, or both," wrote Stephen Stanley, chief economist at Amherst Pierpont Securities, in a research note.
Earlier Monday, data provider Markit said its own service-sector composite increased to 59.2 in March from 57.1 in February. The Markit reading was the highest since August 2014. As with the ISM, Markit readings above 50 indicate activity is expanding.
In the ISM report, non-manufacturers reported mixed results on various business categories last month.
The ISM's new orders index increased to 57.8 in March from 56.7 in February.
The export index jumped to 59.0 from 53.0. Last week's ISM factory report showed contracting foreign orders. Mr. Nieves said the service companies leading the gain in exports included management consulting and entertainment, knowledge-based industries that might be more insulated from currency movements than U.S. manufacturers are.
According to the ISM, production slowed further but from high levels in previous months. The ISM business activity/production index fell to 57.5 from 59.4 in February and 61.5 in January.
The ISM employment index increased to 56.6 from 56.4.
The price index increased to 52.4 from 49.7 in February.
The ISM nonmanufacturing report is comprised mainly of comments from service-sector companies that make up the bulk of the U.S. economy, but it also includes construction and public administration.