U.S. seeks to dismiss lawsuit against Trump over foreign payments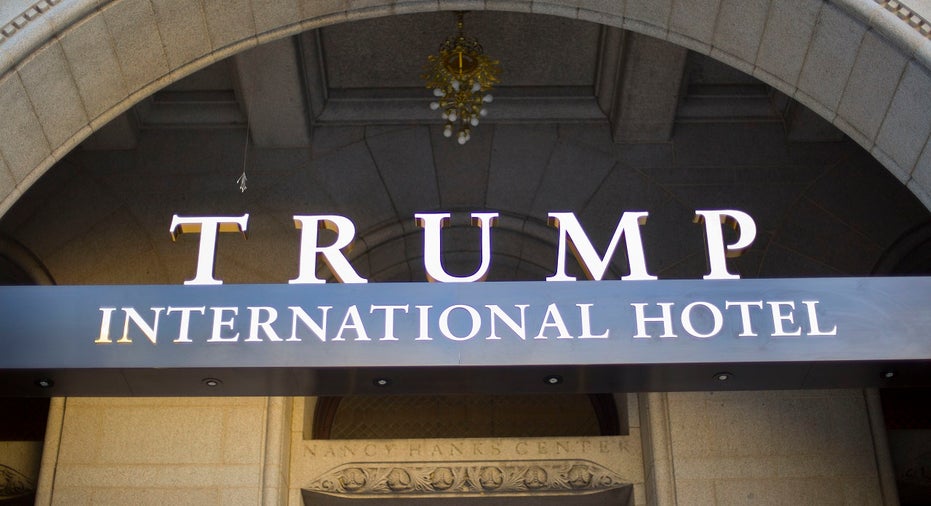 The U.S. Department of Justice on Friday called for the dismissal of a lawsuit alleging President Donald Trump violated the constitution by accepting foreign payments at his hotels.
The lawsuit, filed in January, said Trump violates the Constitution's "emoluments" clause, which bars him from accepting gifts from foreign governments without congressional approval, by maintaining ownership over his business empire despite ceding day-to-day control to his sons.
In a filing in Manhattan federal court on Friday, the justice department argued that the plaintiffs in the case - an ethics non-profit, restaurant group and hotel events booker - do not have legal standing to sue.
The government also said payments to Trump's hotels do not qualify as a violation of the emoluments clause, which is intended to cover personal services performed by the president.
"Plaintiffs' broad-brush claims effectively assert that the Constitution disqualifies the president from serving as president while maintaining ownership interests in his commercial businesses," the department said in its court filing.
A spokesman for ethics watchdog Citizens for Responsibility and Ethics in Washington, one of the plaintiffs, did not immediately respond to a request for comment.
The lawsuit said businesses such as hotel bookers are injured when foreign governments try to "curry favor" with Trump by favoring his own enterprises.
It said this had even occurred since Trump took office, when China granted him trademark rights after he pledged to honor the "One China" policy of his White House predecessors.
The DOJ on Friday said any payments to Trump's restaurants in New York, a city with 24,000 restaurants, have not caused enough specific harm to plaintiffs to give them the ability to sue.
U.S. District Judge Ronnie Abrams, an appointee of former Democratic President Barack Obama, oversees the litigation.
(Reporting by Dan Levine in San Francisco; Editing by Clarence Fernandez)