U.S. Producer Prices Fall, Offer Little Sign Of Inflation Pressure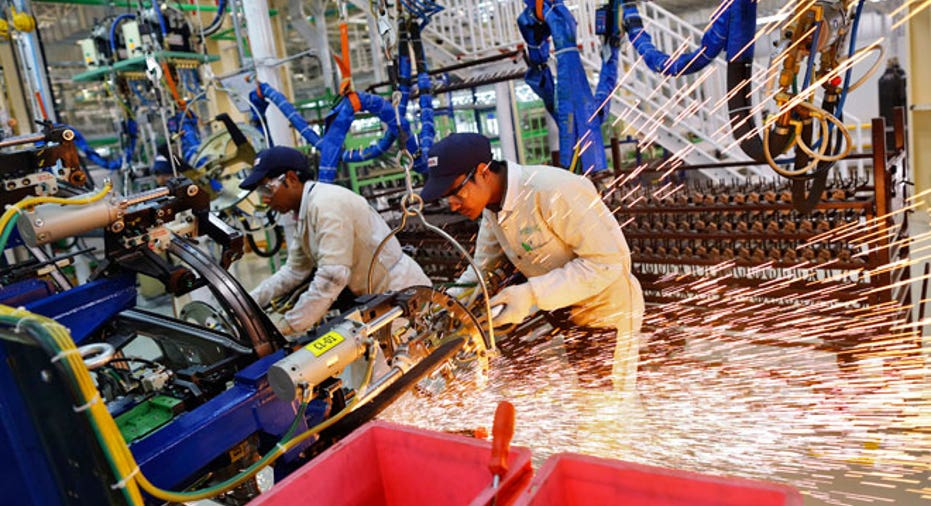 U.S. producer prices fell in February, dragged down by falling costs for services and offering little sign of a pickup in inflation pressures.
The Labor Department said on Friday its seasonally adjusted producer price index for final demand dropped 0.1 percent last month.
U.S. inflation has held at a very low level in recent years because of a persistently high unemployment rate. This is expected to push the Federal Reserve to keep its benchmark interest rate near zero for many more months even as the central bank dials back its monetary stimulus.
Prices received by the nation's factories, retailers and wholesalers had risen 0.2 percent in January.
The renamed index was recently expanded to include services and construction. It was previously known as PPI for finished goods.
PPI now covers about 72 percent of services, which along with other factors will see it likely tracking closely the Consumer Price Index with the passage of time, according to economists.
Final demand for goods rose 0.4 percent in February. Final demand for services dropped 0.3 percent. The Labor Department said about 80 percent of the decline in its services index was due to lower margins for retailers of apparel, footwear and accessories.
In the 12 months through February, producer prices increased 0.9 percent, the smallest 1-year gain since May 2013.
Producer prices excluding volatile food and energy costs fell 0.2 percent. Another gauge of core producer prices - final demand less foods, energy, and trade services - nudged up 0.1 percent.
Accounting for about two-thirds of final demand, economists believe that, over time, this could become the preferred core rate measure for producer prices.