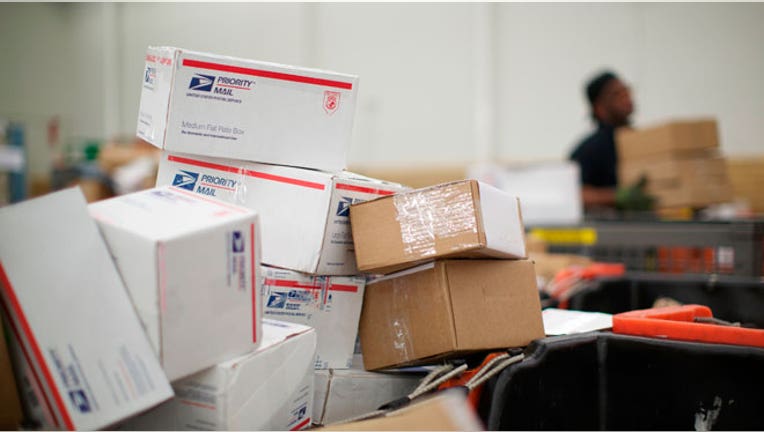 The U.S. Postal Service said Wednesday it will seek approval to raise postage prices above the rate of inflation, a move that could generate $2 billion in new revenue for the ailing agency.
The Governors of the Postal Service voted for the price increases, which are higher than a typical increase that would be tied to changes in the consumer price index.
A single-piece letter mailed first-class will cost 49 cents, a three-cent increase, under the proposal. The Postal Service also wants a one-cent increase for additional letter ounces to 21 cents, as well as an extra penny, or 34 cents, for postcards. Letters sent to international addresses are $1.15.
The changes would go into effect on Jan. 26. The Postal Regulatory Commission must review the prices beforehand.
Since the Postal Service was formed in 1971, stamp prices have stayed consistent with the average annual rate of inflation. But the agency said it needs to hike prices further as a result of continued struggles.
The mail carrier expects to post a $6 billion loss for the current fiscal year, which ends on Sept. 30. Last month, the Postal Service said it logged a $740 million loss for the latest quarter to lock in a seventh-consecutive year of annual losses.
In a letter to customers, Board of Governors Chairman Mickey Barnett cited the agency's "precarious financial condition" and the "uncertain path" for legislation reforming the Postal Service as reasons to seek a higher-than-usual price hike.
"Of the options currently available to the Postal Service to align costs and revenues, increasing postage prices is a last resort that reflects extreme financial challenges," Barnett said. "However, if these financial challenges were alleviated by the timely enactment of laws that close a $20 billion budget gap, the Postal Service would reconsider its pricing strategy."
The Postal Service has also moved to cut hours at 7,000 post offices and consolidate 104 mail processing facilities, reducing total career employee work hours by 41 million.