U.S. opens safety probes into 642,000 SUVs, cars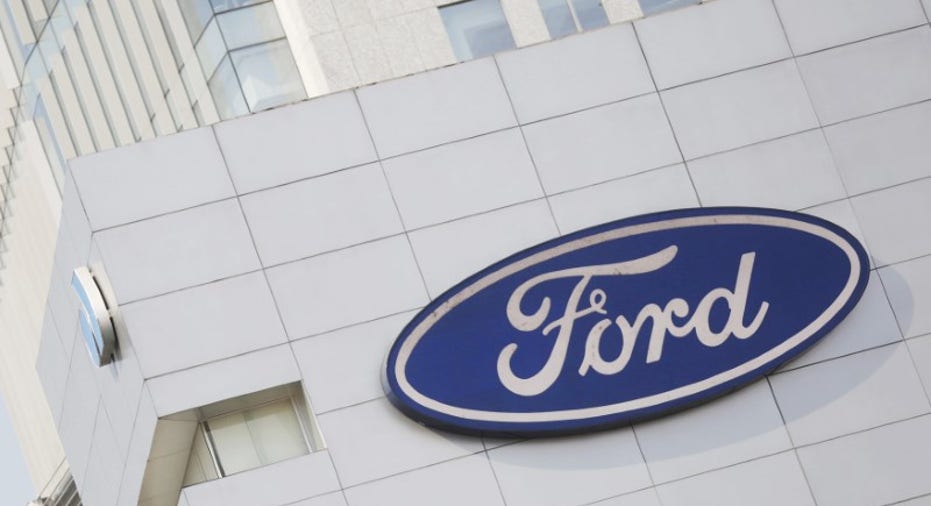 U.S. auto safety regulators said Monday they are opening two new preliminary investigations into 642,000 Ford sport utility vehicles and cars over door latch warning light and steering issues.
Ford Motor Co, the second largest U.S. automaker, said last month it was reducing its adjusted full-year pre-tax profit forecast to $10.2 billion from at least $10.8 billion it predicted in July because of a $640 million charge for an expanded side-door latch recall.
The U.S. National Highway Traffic Safety Administration (NHTSA) said Monday it was opening a probe into 380,000 2011-2013 Ford Edge SUVs after receiving 1,560 reports of "door ajar" lights. Owners reported they are uncertain if vehicle doors are properly latched.
In the door-latch probe, safety issues such as doors opening while driving, doors unable to be locked while driving, and interior dome lights staying on continuously were reported. One injury has been reported, but no crashes.
NHTSA also said Monday the agency is opening a separate investigation into 262,000 2010 Ford Fusion cars for steering issues. The 547 complaints about power steering included sudden failures of the system and were linked to 12 crashes and four injuries. NHTSA previously investigated the issue in 2014 and Ford issued a recall of 2011 and 2012 Fusion cars.
In September, Ford said it was expanding a recall for door latches by 1.5 million vehicles to 2.4 million vehicles because the door may unlatch while vehicles are in motion.
Ford spokeswoman Elizabeth Weigandt said the Edge door latches were not involved in previous recalls and the automaker will cooperate with NHTSA. "We continuously evaluate our processes for potential improvements and when the data indicates a safety recall is needed, we move quickly," she said.
Ford has recalled nearly 4 million vehicles for door latch issues in six separate recalls since 2014, including the 2.4 million vehicles recalled in the last two months.
Ford said the expansion was at NHTSA's request after the automaker in August issued a regional recall covering 830,000 vehicles. The recall includes the 2013-15 Ford C-MAX and Ford Escape, 2012-15 Ford Focus, 2015 Ford Mustang and Lincoln MKC and 2014-16 Ford Transit Connect vans.
NHTSA said in 2015 it had 1,102 reports related to the problem and Ford said it had 10,883 warranty claims related to door latch failures. Some owners told NHTSA they used ropes or tape or seatbelts to restrain doors.
(Reporting by David Shepardson and Alden Bentley)