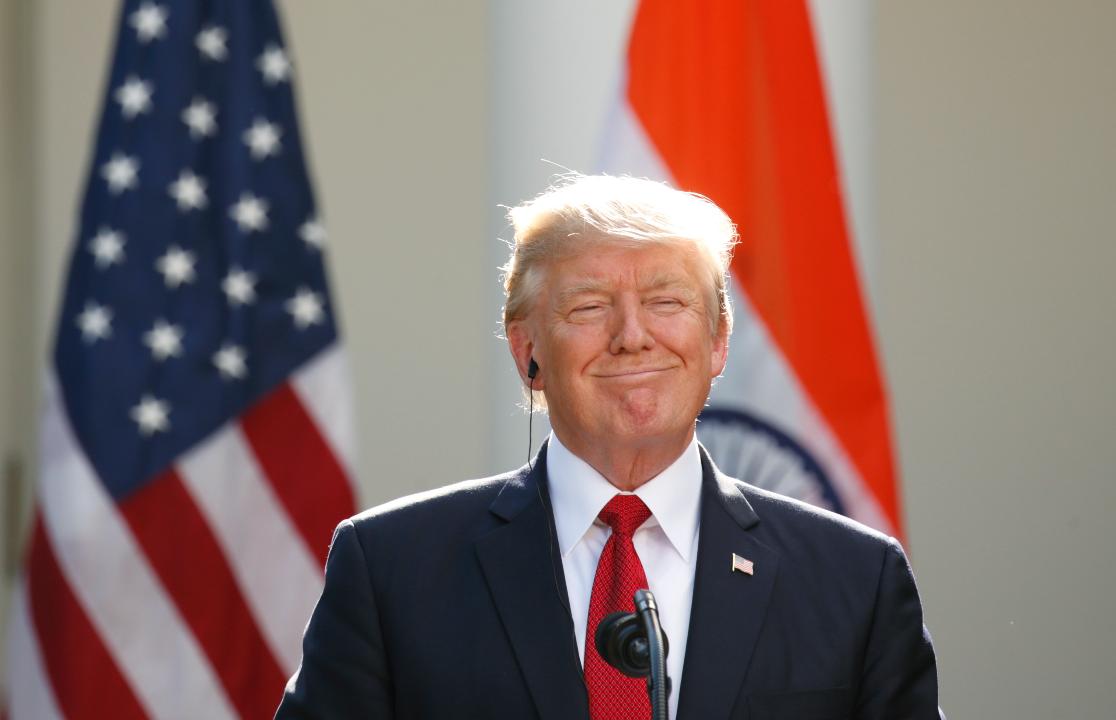 President Trump on Wednesday met with tribal, state and local leaders to push the administration's "energy dominance" policy and make the United States a global energy super power.
"I don't want to be energy free, we want to be energy dominant in terms of the world," Trump told reporters at the White House. "From my first day in office, we've taken swift actions to lift the crushing restrictions on American energy."
In an interview with FOX Business' Liz Claman, Laredo Petroleum CEO Randy Foutch said the U.S. is significantly contributing to the world supply of oil.
"We're slowly getting across to a lot of people in that the United States because of the way we've been able to drill oil shells, we now have a say and a voice in what happens in the world energy market," he said.
The U.S. Energy Information Administration (EIA) reports the U.S. is on track to become a net exporter of energy by 2026. Foutch said energy is a "proxy" for standard of living and it only benefits the U.S. to become energy independent.
"The more energy the higher standard of living," he said. "The fact that we now have substantial oil and natural gas, supply is good for all of us."
Oil prices ended higher Wednesday for its fifth straight session settling up over 1 percent to slightly above $44 a barrel, making it the longest winning streak since May 23rd. However, oil is still down more than 7 percent for the month.
Foutch said the company has very little control of the world price of oil and sees service cost reducing as prices deteriorates.
"We have a lot of downside protection. If prices run down below that, we expect service cost to adjust also, so we are one of those companies that has said we were gonna protect our downside by hedging our product out a couple years," he said.