U.S. new home sales fall again in July, supply increases sharply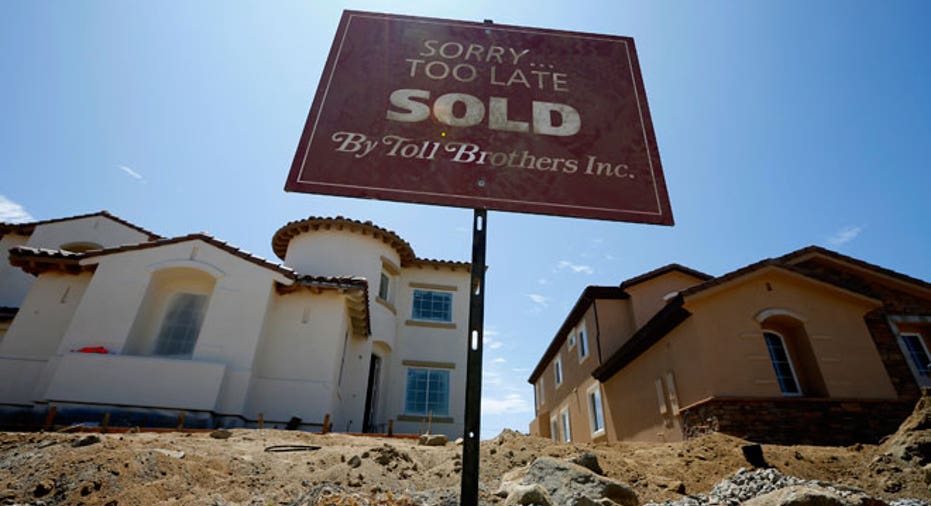 Sales of new U.S. single-family homes fell for a second straight month in July, but a surge in the stock of properties on the market and a moderation in price increases should help to stimulate demand in the months ahead.
The Commerce Department said on Monday that sales slipped 2.4 percent to a seasonally adjusted annual rate of 412,000 units, the lowest level since March
June's sales were revised to show a 7.0 percent decline instead of the previously reported 8.1 percent slump.
Economists polled by Reuters had forecast new home sales at a 430,000-unit pace last month.
The weak new home sales pace is at odds with other data that have suggested the housing market recovery is back on track. New house sales data, however, is volatile month-to-month because of a small sample.
Data last week showed a jump in new home construction in July. Home resales also rose to a 10-month high in July.
A run-up in mortgage rates, as well as a shortage of homes on the market, weighed on housing in the second half of 2013.
But housing inventory is picking up and home price appreciation is slowing.
The inventory of new houses on the market increased 4.1 percent to 205,000 units, the highest since August 2010.
At July's sales pace it would take 6.0 months to clear the supply of houses on the market. That was the highest since October 2011 and compared to 5.6 months in June.
Six months' supply is normally considered a healthy balance between supply and demand.
Last month, new home sales jumped 8.1 percent in the South, but fell in the Northeast, West and Midwest. (Reporting by Lucia Mutikani; Editing by Andrea Ricci)