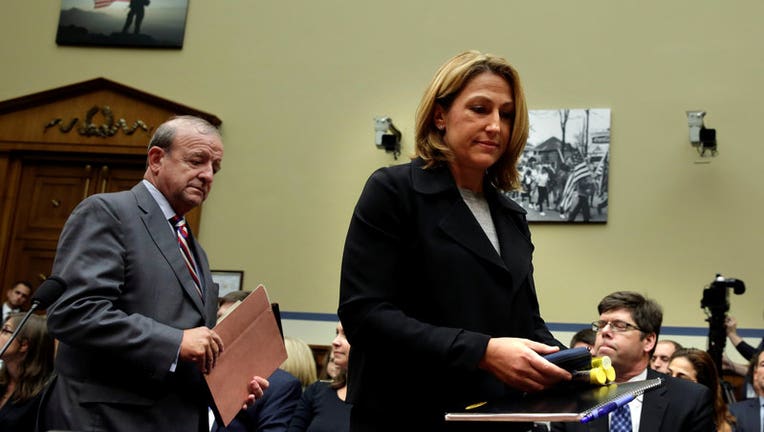 U.S. lawmakers on Wednesday blasted steep price increases for Mylan's EpiPen emergency allergy treatment as they grilled the company's Chief Executive Heather Bresch at a congressional hearing. The House Committee on Oversight and Government Reform called Bresch to testify after the company raised the list price for a pair of EpiPens to $600 compared with $100 in 2007, when it acquired the product.
Congressman Elijah Cummings, ranking Democrat on the committee, said Mylan "jacked up" the price of the life-saving product "to get filthy rich at the expense of our constituents."
"After Mylan takes our punches they'll fly back to their mansions in their private jets and laugh all the way to the bank," Cummings said.
The EpiPen is an automatic injector designed to treat life-threatening allergic reactions to anything from nuts to bee stings, delivering a dose of epinephrine through a quick jab in the thigh.
The price increases ignited a national controversy in August, as a growing number of families protested and said they were unable to afford the device through their health insurance.
Committee Chairman Jason Chaffetz of Utah noted that Mylan said it would soon sell a generic version of EpiPen for about $300. "Suddenly feeling the heat Mylan has offered a generic version and cut the price in half, so that does beg the question what was happening with that other $300?"
Holding up an EpiPen, he said: "the actual juice that's in here that you need costs about a dollar."
(Reporting by Toni Clarke in Washington and Bill Berkrot in New York; Editing by Diane Craft)