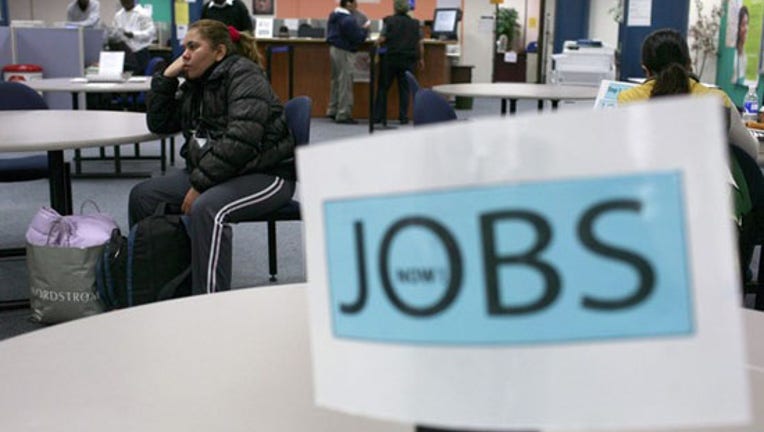 The number of Americans seeking first-time unemployment benefits rose last week, though the overall level remained consistent with steady job creation.
Initial jobless claims, a proxy for layoffs across the U.S., increased by 12,000 to a seasonally adjusted 282,000 in the week ended Aug. 29 the Labor Department said Thursday. That was the fifth rise in six weeks and the highest level since the start of July.
Economists surveyed by The Wall Street Journal had expected 274,000 new claims. The Labor Department said there were no special factors impacting the latest weekly data.
Claims for the prior week were revised down to 270,000 from the initially reported 271,000.
Claims data are volatile week to week. But for months now, applications for jobless benefits have held at historically low levels. The four-week moving average of claims, which smoothes out weekly ups and downs, rose by 3,250 to 275,500 last week, but still hovered near a 15-year low.
Claims have now been below 300,000 for 26 consecutive weeks, the longest such streak in more than 40 years.
The labor market has been adding jobs for nearly five years--without interruption--though wage gains have been muted, workforce participation historically low and the number of underemployed relatively high.
On Friday, the Labor Department is set to release employment figures for August. Economists are forecasting a net increase of 220,000 jobs, roughly in line with gains so far this year. The unemployment rate is expected to tick one-tenth of a percentage point lower to 5.2%.
Friday's report offers the last broad snapshot of the August labor market before Federal Reserve policy makers meet Sept. 16-17, when they will consider lifting the central bank's benchmark interest rate from near zero, where it has held since 2008.
A steadily improving jobs market could reassure Fed officials as they debate the timing and pace for higher interest rates. Many economists had expected the central bank to start to make their initial move this month, but market turmoil related to uncertainty about China's economy could give the central bank pause.
Thursday's report showed the number of continuing unemployment benefit claims--those drawn by workers for more than a week--fell by 9,000 to 2,257,000 in the week ended Aug. 22. Continuing claims are reported with a one-week lag.
The Labor Department report on jobless claims can be accessed at: http://www.dol.gov/ui/data.pdf.
Write to Jeffrey Sparshott at jeffrey.sparshott@wsj.com and Anna Louie Sussman at anna.sussman@wsj.com.