U.S. jobless claims rise, but underlying labor market trends firming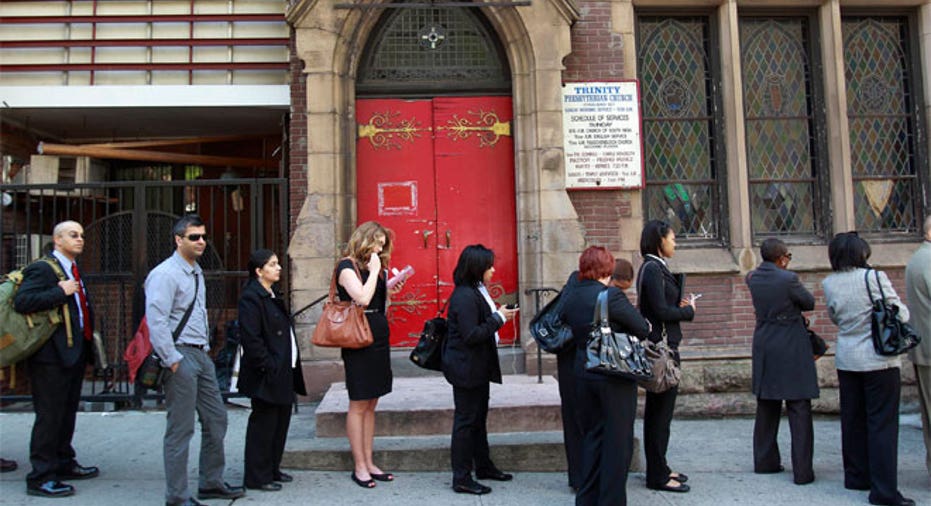 The number of Americans filing new claims for unemployment benefits rose for a second straight week last week, but remained at levels consistent with a firming labor market.
Initial claims for state unemployment benefits increased 3,000 to a seasonally adjusted 287,000 for the week ended Oct. 25, the Labor Department said on Thursday.
The four-week moving average of claims, considered a better measure of labor market trends as it irons out week-to-week volatility, fell 250 to 281,000. Claims at these levels indicate a strengthening in labor market conditions.
A Labor Department analyst said there were no special factors influencing the state level data.
The Federal Reserve on Wednesday offered a rather upbeat view of the labor market, dropping its characterization of labor market slack as "significant." Fed officials now view the underutilization of labor resources as "gradually diminishing."
The claims report showed the number of people still receiving benefits after an initial week of aid increased 29,000 to 2.38 million in the week ended Oct. 18.
The so-called continuing claims data covered the period for the household survey from which the unemployment rate for October will be calculated.
Continuing claims fell 58,000 between the September and October survey periods, suggesting a decline in the jobless rate. The unemployment rate fell below 6 percent in September for the first time since July 2008. (Reporting by Lucia Mutikani; Editing by Andrea Ricci)