U.S. Jobless Claims Fall To Near Four-Month Low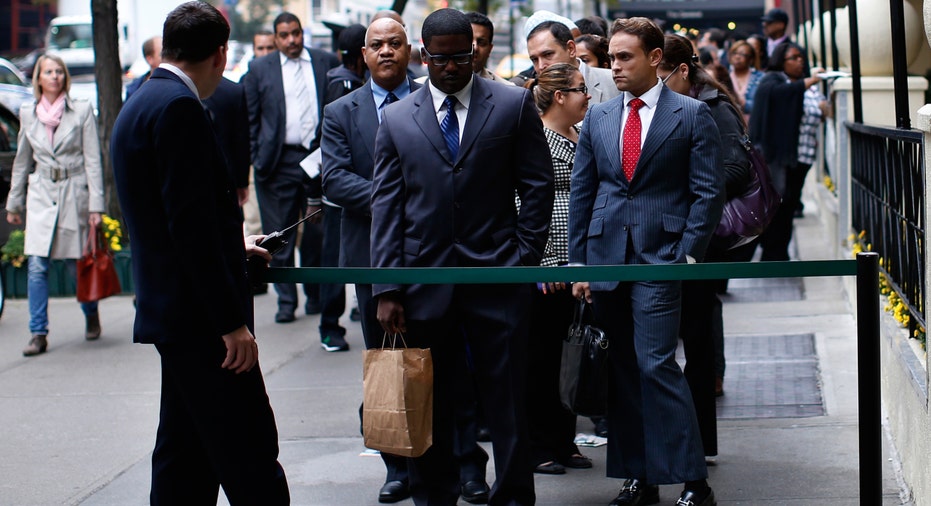 The number of Americans filing new claims for unemployment benefits unexpectedly fell last week and touched its lowest level in nearly four months, suggesting the labor market was strengthening.
Initial claims for state unemployment benefits declined 10,000 to a seasonally adjusted 311,000, the lowest level since November, the Labor Department said on Thursday.
Claims for the week ended March 15 were revised to show 1,000 more applications received than previously reported. Economists polled by Reuters had forecast first-time applications for jobless benefits rising to 325,000 in the week ended March 22.
The four-week moving average for new claims, considered a better measure of underlying labor market conditions as it irons out week-to-week volatility, fell 9,500 to 317,750. That was the lowest level since September.
A Labor Department analyst said no states were estimated and there were no special factors influencing the state level data.
The labor market is improving after an unusually cold and snowy winter disrupted hiring at the end of 2013 and the beginning of this year.
The government is expected to report next week that nonfarm payrolls rose 190,000 in March from 175,000 in February, according to a preliminary Reuters survey of economists.
The unemployment rate is forecast ticking down a tenth of a percentage point to 6.6 percent.
The claims report showed the number of people still receiving benefits after an initial week of aid fell 53,000 to 2.82 million in the week ended March 15, the lowest level since December.