U.S. Jobless Claims Fall for Fourth Straight Week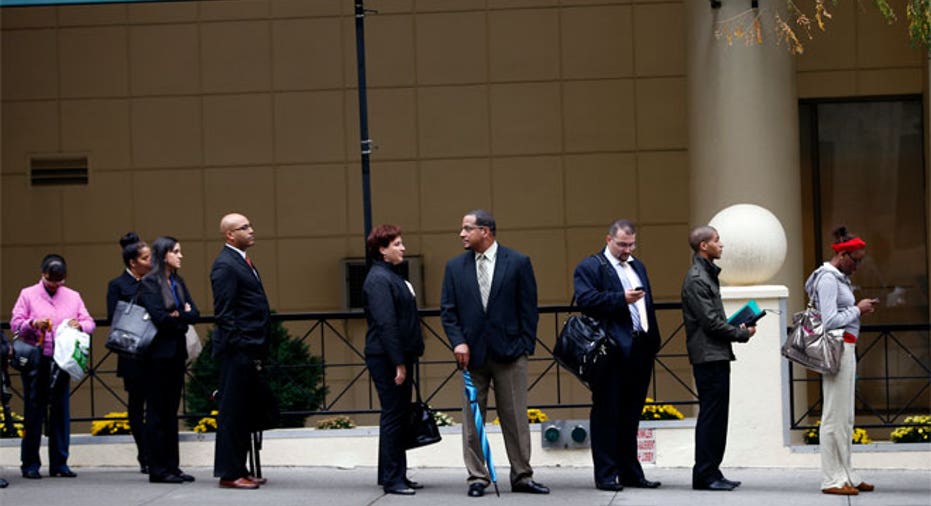 The number of Americans filing new claims for unemployment benefits unexpectedly fell last week, underscoring the economy's sustained strength.
Initial claims for state unemployment benefits dropped 9,000 to a seasonally adjusted 280,000 for the week ended Dec. 20, the Labor Department said on Wednesday. It was the lowest reading since Nov. 1 and marked the fourth straight week of declines.
"The labor market is tightening up. Any job losses are just normal frictional unemployment in a healthy growing economy," said Chris Rupkey, chief financial economist at MUFG Union Bank in New York.
The report came a day after the government reported the economy expanded at its fastest pace in 11 years in the third quarter and consumer spending increased solidly in November.
Economists polled by Reuters had forecast claims ticking up to 290,000 last week. The prior week's data was unrevised.
U.S. stocks were trading higher on the report, adding to a five-day winning streak that had pushed the Dow Jones Industrials <.DJI> and S&P 500 <.SPX> to closing records.
Yields on U.S. Treasury debt rose to two-week highs. The dollar dipped against a basket of currencies after scoring its highest level in nearly nine years earlier this week.
The four-week moving average of claims, considered a better measure of labor market trends as it irons out week-to-week volatility, fell 8,500 to 290,250 last week.
"What we have seen in the data over the past few months looks favorable for the labor market," said Daniel Silver, an economist at JPMorgan in New York.
The Federal Reserve last week gave the economy a vote of confidence, lowering its unemployment rate forecast and signaling it could start raising interest rates in mid-2015.
The U.S. central bank has kept its short-term interest rate near zero since December 2008.
Broadening job gains are starting to spur faster wage growth, which together with lower gasoline prices should boost consumer spending and help the economy weather slowing global demand.
The claims report showed the number of people still receiving benefits after an initial week of aid rose 25,000 to 2.40 million in the week ended Dec. 13.
The so-called continuing claims data covered the week during which the government surveys households to compile the unemployment rate for December.
Continuing claims rose by 80,000 between the November and December survey periods, suggesting the jobless rate probably held at a six-year low of 5.8 percent.
(Reporting by Lucia Mutikani; Editing by Andrea Ricci)