U.S. Job Growth Hits Fastest Pace in 9 Months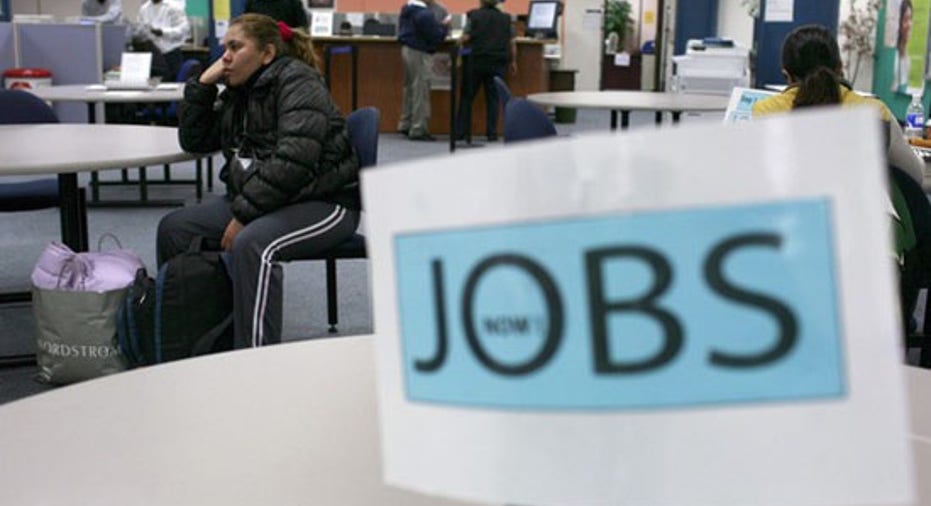 The economy created jobs at the fastest pace in nine months in January and the unemployment rate dropped to a near three-year low of 8.3 percent, indicating last quarter's growth carried into early 2012.
Nonfarm payrolls jumped 243,000, the Labor Department said on Friday, the most since April and beating economists' expectations for a gain of only 150,000.
Economists had expected the jobless rate to hold steady at 8.5 percent. The rate has dropped 0.8 percentage point since August.
The decline last month reflected large gains in employment in the separate household survey from which the unemployment rate is derived. Fewer people left the labor force.
Job gains last month were widespread, with even the transportation and warehousing sector increasing payrolls.
The tenor of the report was further strengthened by revisions to November and December payrolls data, which showed 60,000 more jobs created than previously reported.
In addition, average hourly earnings rose four cents, which should help to support spending. The report suggested that expectations of a slowdown in U.S. economic growth in the first quarter were not yet impacting on companies' hiring decisions.
The continued labor market improvement could be a relief for President Barack Obama who faces a tough re-election.
The U.S. Federal Reserve last week said it would probably hold interest rates near zero at least through 2014, citing still-high unemployment.
Chairman Ben Bernanke said the Fed was mulling further purchases to speed up the recovery, but the last employment numbers could cause policymakers to step back. The U.S. central bank has already bought $2.3 trillion in bonds to keep rates low and spur the economy.
JOBS DEFICIT HUGE
Employment in the private sector surged 257,000 - the largest gain since April. Government payrolls fell 14,000, the least amount since September.
The U.S. economy grew at a 2.8 percent annual rate in the final three months of 2011, quickening from 1.8 percent in the third quarter. However, the rebuilding of stocks by businesses accounted for two-thirds of the rise, setting the economy up for a slower growth pace this quarter.
Growth is also seen moderating as the European debt crisis, which has already pushed some economies in the region into recession, takes an edge off U.S. exports.
Still, there are signs that the economy continues to have momentum. Auto sales were buoyant in January, factory activity hit a seven-month high and the four-week average of new jobless claims fall through the month.
While job growth has quickened there are no jobs for three out of every four unemployed people and 19.3 million Americans are either out of work or underemployed.
But there is reason for cautious optimism. The unemployment rate has declined for five straight months, partly because of unemployed workers giving up the hunt for a job and people actually finding work.
A broad measure of unemployment, which includes people who want to work but have stopped looking and those working only part time but who want more work, slipped to 15.1 percent in January from 15.2 percent in December.
BENCHMARK REVISIONS
The January household survey data incorporated new population controls. The department also released annual revisions to the payrolls data from the survey of employers and introduced new factors to adjust for seasonal fluctuations.
It said the level of employment in March of last year was 165,000 higher than it had reported, on a seasonally adjusted basis.
Mild winter weather boosted construction employment last month, which added 21,000 after a 31,000 increase in December. Manufacturing surged 50,000, the largest rise in a year, after rising 32,000 the prior month.
That contributed to the goods-producing sector posting 81,000 jobs last month, the most since January 2006.
Transportation and warehousing employment increased 13,100 and courier jobs only fell 1,500, defying expectations of a large drop.
Retail employment rose 10,500 after gaining 6,200 in December. Temporary help services jumped 20,100 after rising 8,300.