U.S. February Budget Gap Wider Than Last Year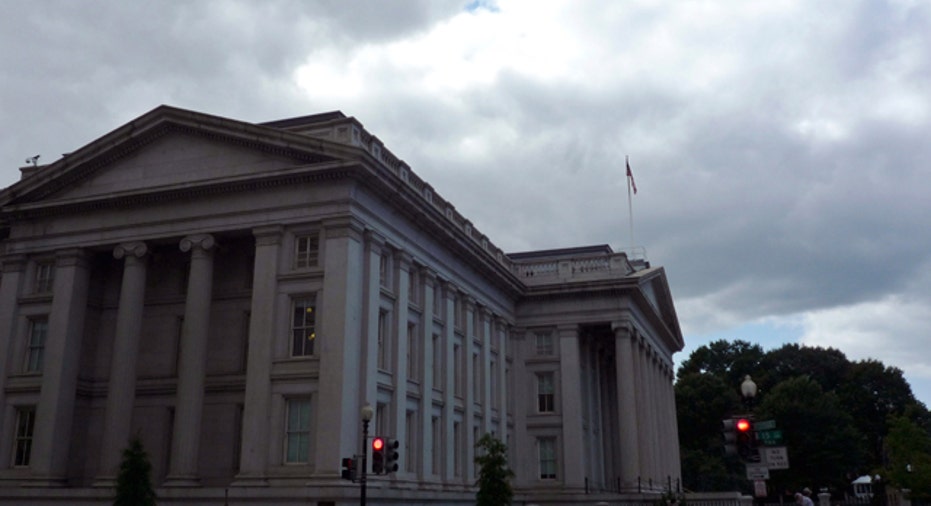 The U.S. budget deficit widened in February compared with the same period a year earlier as tax refunds and government spending climbed.
The Treasury Department on Monday released its latest monthly figures on the budget, showing the government spent $231.68 billion more than it collected during February, about $9 billion more than the same period a year earlier.
Economists surveyed by Dow Jones Newswires had projected a deficit of $229.0 billion.
February is the fifth month of the government's fiscal year, which begins Oct. 1.
So far in fiscal 2012, Washington has spent $580.83 billion more than it has collected--smaller than the deficit of $641.26 billion in the first five months of fiscal 2011.
A Treasury official said that if adjusted for shifts in the timing of certain payments and subsidy re-estimates for student loans, outlays would come in closer to last year's levels. That would put the deficit closer to $625 billion so far this fiscal year.
While the deficit has narrowed over the first five months of the year, it remains very high.
The Congressional Budget Office, Congress's official budget scorekeeper, projects the federal budget shortfall will clock in at $1.1 trillion in fiscal 2012, down slightly from the $1.3 trillion deficit in the previous fiscal year.
If realized, the CBO forecast would mean the U.S. has been more than $1 trillion in the red for four straight years.
The Treasury numbers Monday showed revenues for the first five months of fiscal 2012 totaled $893.17 billion, compared with $869.00 billion during the same period in fiscal 2011.
Revenues from both individual income taxes and corporate taxes were higher than those a year before, the figures showed.
Spending in the first five months of fiscal 2012 was $1.474 trillion, compared with $1.510 trillion a year earlier.
Policy makers in Washington broadly acknowledge that federal budget deficits are unsustainable, though they remain at odds on potential solutions.