U.S. factory orders post biggest gain in nearly 1-1/2 years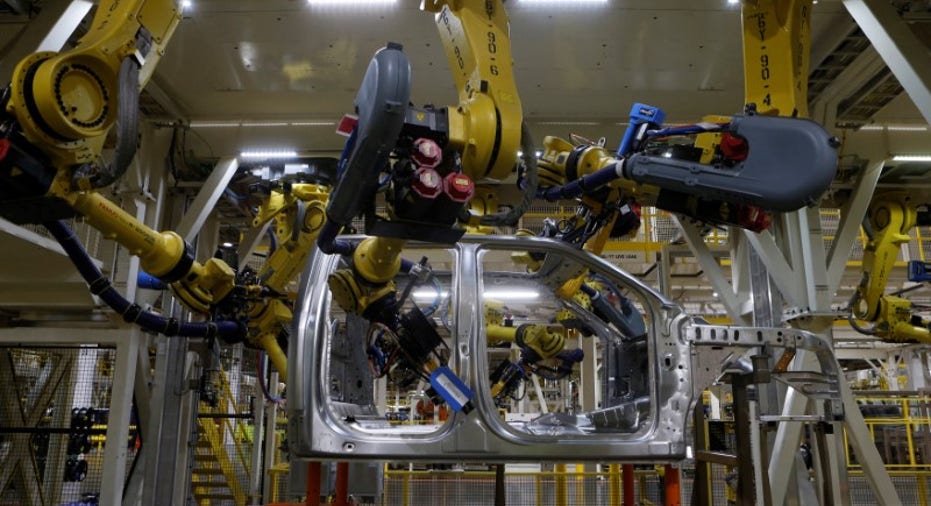 New orders for U.S. factory goods recorded their biggest increase in nearly 1-1/2 years in October, further evidence that the manufacturing sector is gradually recovering after a prolonged downturn.
The Commerce Department said on Tuesday new orders for manufactured goods rose 2.7 percent after an upwardly revised 0.6 percent gain in September. That was the largest increase since June 2015 and marked four straight months of gains.
Economists polled by Reuters had forecast factory orders increasing 2.6 percent in October after a previously reported 0.3 percent gain in September. Unfilled orders at factories increased 0.7 percent, the biggest rise since July 2014, ending four consecutive months of decline.
The report added to factory surveys in suggesting an upturn in manufacturing, which accounts for about 12 percent of the economy. Despite signs of stability, progress is likely to be limited by renewed dollar strength in the wake of Donald Trump's victory in the Nov. 8 U.S. presidential election.
The dollar's surge against the currencies of the United States' main trading partners between June 2014 and January 2016 helped to undercut manufacturing activity.
With the dollar rally having appeared to fade for much of the year, some of the drag had eased. But the dollar has gained 4.1 percent on a trade-weighted basis since the election. In October, orders for transportation equipment jumped 12 percent, the biggest rise in a year. Motor vehicle orders, however, slipped 0.7 percent.
There were increases in orders for computers and electronic products, capital goods, and electrical equipment, appliances and components. Orders for machinery were unchanged.
The Commerce Department also said orders for non-defense capital goods excluding aircraft - seen as a measure of business confidence and spending plans - rose 0.2 percent instead of the 0.4 percent increase reported last month.
Shipments of these so-called core capital goods, which are used to calculate business equipment spending in the gross domestic product report, fell 0.1 percent in October instead of the previously reported 0.2 percent rise.
That suggested business spending on equipment will likely remain weak in the fourth quarter. Shipments of overall factory goods increased 0.4 percent in October after rising 0.9 percent the prior month. Inventories of factory goods were flat. That left the inventories-to-shipments ratio unchanged at 1.34.
(Reporting by Lucia Mutikani; Editing by Paul Simao)