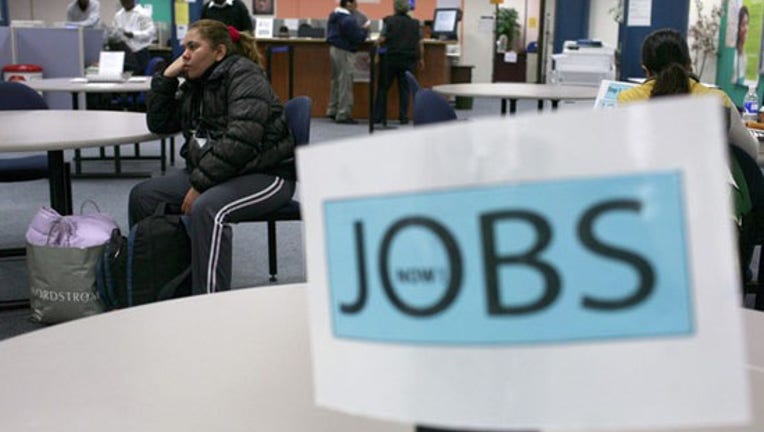 The U.S. economy added 195,000 jobs in June, ahead of forecasts and more than May's figure, perhaps alleviating some concerns that the labor market is stuck in neutral and not contributing enough to the economic recovery.
The headline unemployment rate was unchanged at 7.6%. Economists had predicted an increase of 165,000 jobs and that the rate would drop to 7.5% from a month earlier. Employers added 175,000 jobs in May.
The significance of the monthly government jobs has risen in recent months as the Federal Reserve has increasingly tied its monetary policy to the health of the labor market.
The Fed has said the trajectory of job creation will play a large role in determining when and how the central bank will begin scaling back its easy-money stimulus policies.
For weeks stock and bond markets have risen and fallen based on speculation by investors over when the central bank might start gradually reducing its $85 billion a month bond purchasing program known as quantitative easing.
Stock markets have soared to record highs this year primarily because investors have felt confident the Fed will maintain its stimulus programs indefinitely, or at least until the U.S. economy has proven it could stand on its own.
Ideally, according to a statement read by Fed Chairman Ben Bernanke following the Fed's June monthly meeting, labor markets will gradually strengthen, combining with other growing sectors of the economy to allow the Fed to start gradually scaling back its bond purchases.
In the June report, the private sector was shown to have added 202,000 jobs, while government jobs fell by 7,000. One other encouraging development: the reports for both May and April were revised to show higher employment growth than first reported.
Treasury yields rose sharply on the data, with the 10-year Treasury now yielding 2.65%. Stock-index futures held their already-substantial gains from before the release of the jobs numbers -- Dow futures are up 154 points.
If the Fed's optimistic forecasts hold, Bernanke said bond purchases could start tapering off later this year and shut down by mid-2014, at which point the unemployment rate should have fallen to about 7%.
But many analysts are skeptical of the Fed's rosy predictions.
Lance Roberts, chief strategist at investment firm Streettalk Advisors, said he scanned data in an array of sectors ahead of Friday's release of the June jobs report and all of it showed "weakness in hiring."
In particular, Roberts said hiring in the manufacturing sector is "still very cautious."
One factor holding back hiring, according to Roberts, is uncertainty tied to the implementation of the Affordable Care Act, the sweeping new health care legislation set to take effect on Jan. 1.
"They (employers) really have no clue as to what the Affordable Care Act is going to do to their costs," Roberts said.
Earlier this week businesses with 50 or more employees got a reprieve from the Obama Administration when the White House announced it would delay for one year a requirement that employers of that size provide health care to their workers or face stiff penalties.
Other factors cited by economists as impacting hiring have been a payroll tax increase that took effect in January and mandatory government budget cuts that kicked in  March.
Roberts said the recent trajectory of U.S. labor markets provides little justification for the Fed to start moving away from its stimulus programs.
"We're not gaining that economic traction," he said. "There's nothing to suggest the economy is about to take off and encourage hiring."
Most economists believe the economy needs to add at least 200,000 jobs each month to push the unemployment rate significantly lower.
Since the financial crisis of 2008 the Fed has initiated three rounds of bond buying programs and kept interest rates at historically low levels all in an attempt to spur economic growth. The Fed has vowed to keep the fed funds rate within a range of 0-0.25% until the unemployment rate falls to 6.5%.