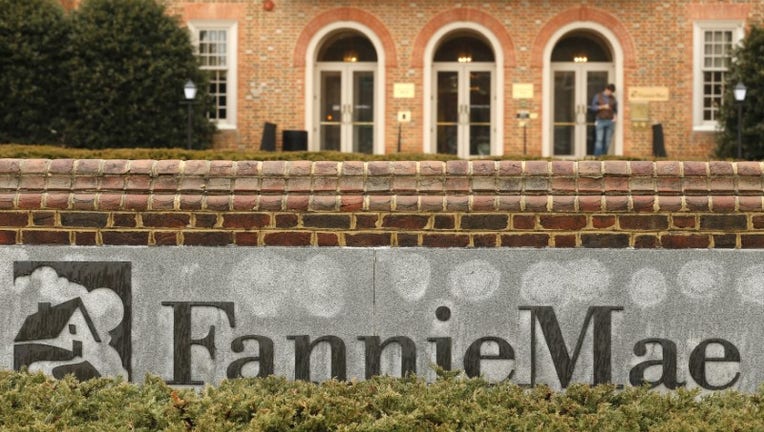 A U.S. appeals court on Tuesday shut down efforts by hedge funds and other investors to pursue many legal claims accusing the U.S. government of seizing profits of mortgage financiers Fannie Mae and Freddie Mac following their taxpayer bailouts.
By a 2-1 vote, the U.S. Circuit Court of Appeals for the District of Columbia said a lower court had correctly barred claims that the government overstepped its authority in 2012 by eliminating dividend payouts to various shareholders and requiring the companies to pay an amount equal to their quarterly net worth to the U.S. Treasury.
The court also said Fannie Mae and Freddie Mac investors could still pursue some damages claims, including for breach of contract.
Tuesday's decision was a setback for hedge fund Perry Capital and other investors that sought to challenge the lower court's dismissal of lawsuits arguing the government's confiscation of profits was illegal.
In afternoon trading, Fannie Mae shares were down 33 percent at $2.78, while Freddie Mac fell 36 percent to $2.54. Both stocks remain up by about two-thirds since Donald Trump won the U.S. presidential election on Nov. 8. Investors said part of that rally stemmed from comments that month by then Treasury Secretary-nominee Steve Mnuchin that both companies should be privatized. Mnuchin said in January he was against such a plan.
Major owners of the companies' preferred stock include Bruce Berkowitz's Fairholme Funds Inc, while William Ackman's Pershing Square Capital Management has a large stake in their common shares.
Perry Capital had been a prominent hedge fund before suffering double-digit losses in 2015, and deciding the following September to shut down.
Ackman, meanwhile, told investors in January that shares of Fannie Mae and Freddie Mac could rise more. Prior to Tuesday, they had helped the billionaire investor start 2017 with gains after two successive years of losses.
In an unusual joint majority decision, Circuit Judges Patricia Millett and Douglas Ginsburg said the government had the authority under a 2008 law that laid the groundwork for its seizure of the two companies.
Both companies have since become profitable under the conservatorship of the Federal Housing Finance Agency. According to court papers, they have returned roughly $68 billion more to the government than they drew down during the financial crisis.
Circuit Judge Janice Rogers Brown dissented, accusing the FHFA of improperly exercising a "stunningly broad view of its own power" as a conservator.
(Reporting by Nathan Layne in New York and Svea Herbst-Bayliss in Boston; Editing by Lisa Von Ahn and Andrew Hay)