U.S. Court To Hear Appeals In Detroit Bankruptcy Case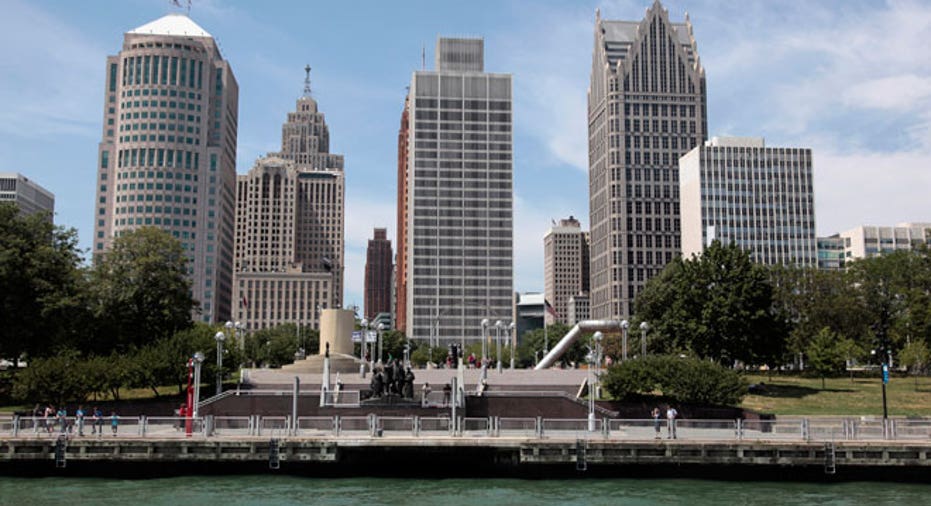 A U.S. court on Friday said it will hear direct appeals by seven groups of petitioners, including pension plans for Detroit's police and firefighters, regarding the city's eligibility for bankruptcy.
"Upon consideration of the petitions to appeal and the responses thereto, a direct appeal to this court is warranted," the 6th U.S. Circuit Court of Appeals in Cincinnati said in an order filed on Friday. It said it would not expedite the appeals for the time being.
A federal bankruptcy judge in a landmark December ruling said Detroit was eligible to pursue its bankruptcy case. In his ruling, Judge Steven Rhodes said Detroit met federal requirements for bankruptcy protection primarily because it was insolvent and negotiations with its thousands of creditors were not practical.
Rhodes subsequently allowed the pension funds, city labor unions and retirees and other parties objecting to his ruling to bypass U.S. District Court and seek a hearing before the federal appeals court. However, he recommended that the appeals court reject the appeals so his court could to continue to work on resolving the city's massive financial problems.
The city was expected to file later on Friday a court-ordered blueprint detailing how it will deal with some $18 billion in debt.
The appeals took issue with Rhodes' contention that city pensions could be cut as part of the restructuring. They argued that such a move is prohibited by the Michigan Constitution, which protects public worker pensions from impairment.
The petitioners had sought an expedited hearing.