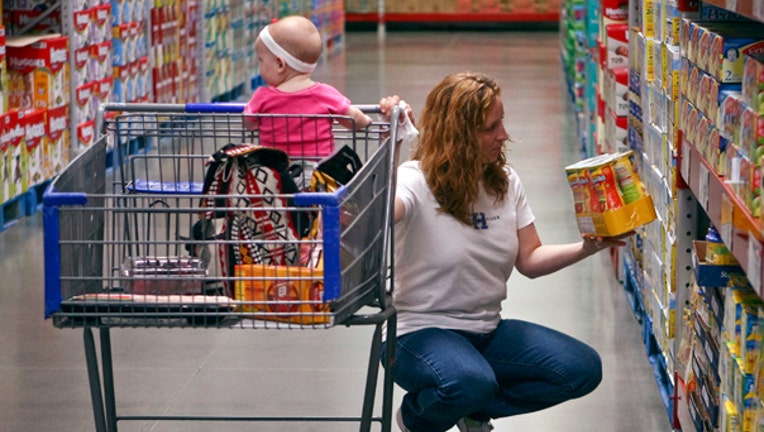 A measure of consumer confidence pulled back more than expected in February after jumping to a multiyear-high reading in January, according to a report released Tuesday.
The Conference Board, a private research group, said its index of consumer confidence dropped to 96.4 this month from a revised 103.8 in January, first reported as 102.9 which was the highest reading since August 2007.
Economists surveyed by The Wall Street Journal had forecast the latest index to drop but only to 99.4.
The present situation index, a gauge of consumers' assessment of current economic conditions, declined to 110.2 from a revised 113.9 in January first put at 112.6.
Consumer expectations for economic activity over the next six months plunged to 87.2 from a revised 97.0 originally reported as 96.4.
"After a large gain in January, consumer confidence retreated in February, but still remains at pre-recession levels," said Lynn Franco, director of economic indicators at the board. "While the number of consumers expecting conditions to deteriorate was virtually unchanged, fewer consumers expect conditions to improve, prompting a less upbeat outlook."
The Federal Reserve and economists have noted that faster wage growth is still a missing piece of the current expansion. The board found income expectations fell back in February after surging in January.
The survey showed 15.1% of households this month expect their incomes to rise in the next six months, versus 19.5% saying that last month. Another 12.0% think their incomes will decline in the next six months compared with January's response rate of 10.8%.
Consumers this month feel less optimistic about job prospects and the future labor markets.
The survey found 20.5% of consumers in February think jobs are "plentiful," compared with 20.7% who thought that in January. Another 26.2% this month describe jobs as "hard to get," up from 24.6% saying that last month.
The share of respondents anticipating more jobs in the next six months fell to 13.4% this month from 17.3% saying that in January.