U.S. Budget Deficit Rises in November from Year Prior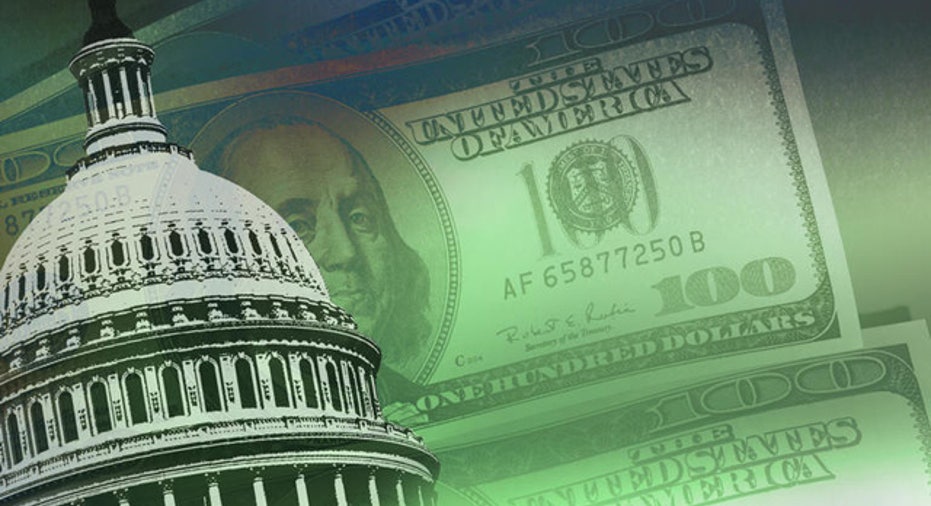 The U.S. budget deficit rose in November, pushing the country closer to a limit on government borrowing that has complicated negotiations in Washington over how to slow austerity measures scheduled for January.
The Treasury said on Wednesday the November deficit was $172 billion, larger than economist forecasts for a $150 billion gap and up from a $137 billion deficit in November of 2011.
Growth in spending outpaced rising receipts, deepening the deficit. Outlays grew to $334 billion from $290 billion in the same month last year while receipts rose to $162 billion from $152 billion.
The growth in spending appeared to be partly driven by a one-time calendar event in which Medicare healthcare payments to the elderly scheduled for this month took place in November because Dec. 1 fell on a Sunday. November's figure was up $19 billion from the month before.
Nonetheless, the Treasury is on track to hit its $16.4 trillion debt limit by year's end.
As of Monday, the Treasury was $62.5 billion below the debt limit. It has a number of emergency maneuvers it can employ to keep borrowing into early 2013.
An increase in the federal debt limit is tangled up in the negotiations between President Barack Obama and Congress over how to deal with the year-end "fiscal cliff" of automatic tax increases and spending cuts.
Obama has sought permanent authority to lift the debt cap, while congressional Republicans intend to use the debt limit as leverage in their demands for deep cuts to federal health and retirement benefit programs.
(Reporting by Jason Lange; Editing by Steve Orlofsky)