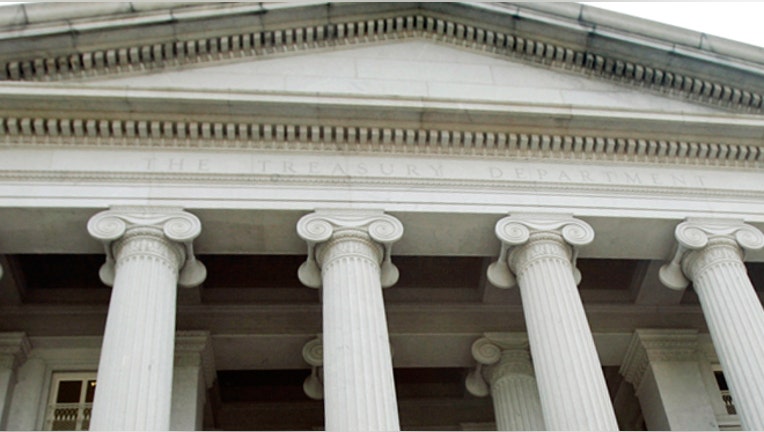 The U.S. budget deficit remained near its lowest level in seven years in June amid a brightening economic outlook that has boosted revenues, the Treasury Department said Monday.
The U.S. reported a $52 billion surplus in June, a month in which the government in recent decades has typically generated a surplus on account of corporate and individual taxes collected at month's end.
The monthly surplus brought the budget deficit over the past 12 months to $431 billion, down nearly 20% from a year earlier. It represents the second lowest 12-month deficit since August 2008.
The budget picture has improved this year amid higher revenues and better economic growth, even though federal spending has also ticked higher. Revenue for the 12-month period ended June is nearly 9% over the year-earlier level, while spending is up 4%.
Since the start of the fiscal year last October, the deficit reached $313 billion in June, down from $366 billion for the year-earlier period.
The improving finances haven't altered budget gridlock in Congress, where Republicans and Democrats are at odds over how to set spending levels for the fiscal year beginning Oct. 1. Republicans have proposed to increase defense spending while adhering to across-the-board spending caps—known as the sequester in Washington parlance—for non-defense domestic spending.
President Barack Obama, meanwhile, has said that spending should rise for both defense and domestic budgets above the sequester limits that Congress agreed to four years ago.
Republicans have struggled in recent weeks to pass spending bills, reflecting internal divisions and solid opposition from Democrats, who have said that both parties should begin discussions over a bipartisan deal to offset discretionary spending increases with entitlement savings or higher revenues.
Lawmakers may end up passing a three-month spending patch before the fiscal year ends to keep the government running through December in order to avoid a federal shutdown.
Meanwhile, Congress has yet to raise the federal debt limit. The Treasury has been using emergency measures since mid-March to avoid breaching the ceiling.
The Treasury hasn't said how long it might be able to do that, but budget analysts have said the emergency measures could last until November or December.