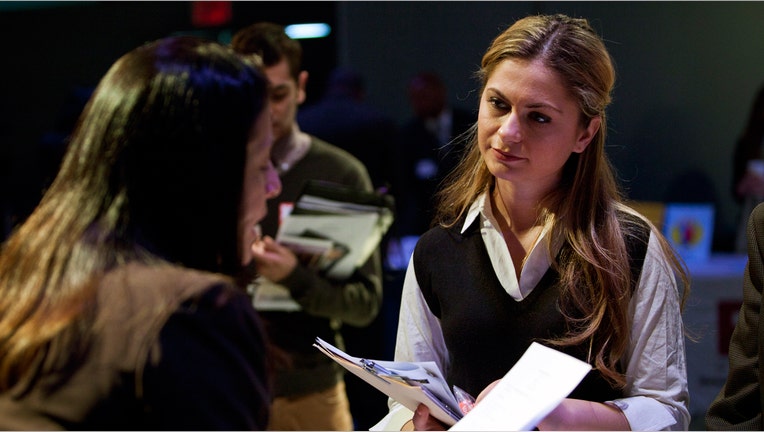 The U.S. added 142,000 new jobs in September, a disappointing figure that fell well below expectations. The Federal Reserve will be closely scrutinizing the unexpected drop off in hiring as it mulls the first rate hike in nearly a decade.
The headline unemployment rate held steady 5.1%, according to figures released by the U.S. Labor Department, but the labor force participation rate fell slightly to 62.4% from the prior month, another ominous sign that usually suggests discouraged job seekers are no longer even looking for work.
Economists had forecast 203,000 new jobs and that the unemployment rate would remain at 5.1%.
Even worse, wages fell slightly from August to $25.09 per hour in September, down 1 cent. Wages rose 9 cents per hour in August, suggesting an upward trend. Apparently that was temporary. Wage growth has been cited as perhaps the key indicator being watched by the Fed for signs of sustained vitality in the U.S. economy. They didn't get it in September.
It's unclear which way the September data will influence central bank policy makers. Jobs data had been relatively strong for months, with the U.S. adding around 200,000 new jobs each month and the unemployment rate falling to its lowest level in seven years.
That modest momentum may have been a mirage and seems to have stalled altogether.
Job creation numbers for the summer were revised downward, according to the Labor Department. The number of jobs created in July was initially reported as 245,000 but was revised downward to 223,000, and the change for August was revised from 173,000 down to 136,000. The revisions mean that employment gains in July and August combined were 59,000 less than previously reported. Over the past 3 months, job gains have averaged 167,000 per month, well below the recent averages.
So far in 2015, job growth has averaged 198,000 per month, compared with an average monthly gain of 260,000 in 2014, the Labor Department reported. In September, job gains occurred in health care and information, while employment in mining continued to decline.
Lack of wage growth has remained a vexing situation that has helped keep inflation well-below the Fed's 2% target range.
Labor market data and inflation numbers -- two inextricably connected economic indicators – are probably the two most important pieces of data influencing the Fed's decision on the timing and trajectory of a rate hike.
The Fed seemed poised to raise rates in September based on the central bank's fulfilling its dual mandate, that of full employment and price stability. The Fed's criteria for full employment was achieved a long time ago, but the price stability aspect has remained problematic as a number of factors have combined to keep inflation low.
But Fed officials, notably Fed Chair Janet Yellen, have repeatedly expressed confidence that inflation will rise as the job market continues to tighten.
All of that appeared on track earlier this year and the Fed was broadcasting a September rate hike. Then U.S. markets were roiled by reports that suggested China's economy was slowing, a contraction that would have a ripple effect throughout global emerging markets and one that could eventually impact U.S. growth.
So the Fed decided not to raise rates in September, placing the focus back on U.S. data for signs that the U.S. economy is strong enough to absorb the higher borrowing costs that will follow a rate increase.
In particular, the Fed will be looking at wage growth. In theory, wages should be moving higher than they actually are based on simple supply and demand. If more people are working it harder for employers to fill positions so they have to raise wages to fill empty positions.
That hasn't been the case, however.
An excess of slack in the labor force has maintained a surplus of qualified workers, many of whom are working part-time or temporary jobs, which has allowed employers to dip into that pool to fill positions without having to significantly raise wages.
Health care added 34,000 jobs in September, in line with the average increase of 38,000 jobs per month over the prior 12 months. Employment in information increased by 12,000 in September and has increased by 44,000 over the year.
Employment in professional and business services continued to trend up in September, adding 31,000. Retail trade employment moved higher in September, rising by 24,000, in line with its average monthly gain over the prior 12 months.  Employment in food services and drinking places continued on an upward trend in September, as well. Over the year, this industry has added 349,000 jobs.
Employment in mining continued to decline in September, falling by 10,000, with losses concentrated in support activities for mining. Mining employment has declined by 102,000 since reaching a peak in December 2014.