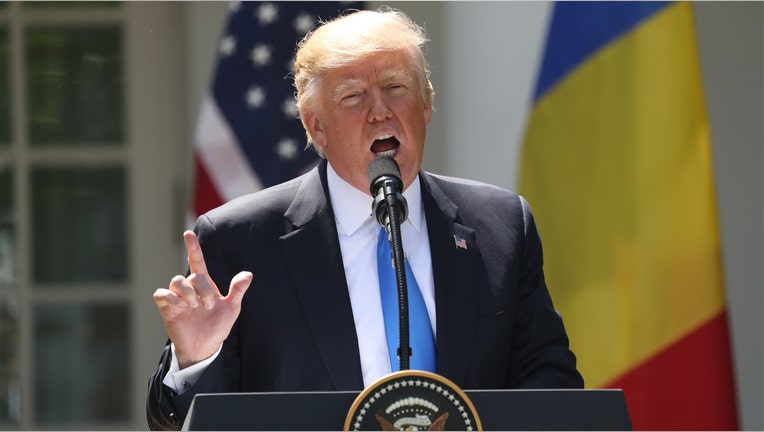 While a lot of attention in the nation's capital has been focused on repealing and replacing the Affordable Care Act, Republicans have a full docket of items to tackle within the coming months including raising the debt ceiling, passing a spending bill and overhauling the U.S. tax code.
The Senate delayed its August recess in order to make progress on these legislative goals. While Americans eagerly await the Trump administration's long-anticipated tax cuts, there are a couple of things that have to happen in Congress before households see any benefit.
Adopt a new budget
Before any tax bill can even be introduced into Congress, lawmakers must agree on a fiscal year 2018 budget. This has to do with the nature of the reconciliation process, which will allow Republicans to approve the legislation with a simple majority. Currently, lawmakers are operating under spending mandate for 2017—which includes instructions to pass health care through the fast-track process. Once the current fiscal bill expires, Republicans lose that reconciliation directive and will resubmit for a new directive to pass tax reform through reconciliation.
This will mean that once the new budget is approved, they can no longer pass health care measures with a 51-vote majority. But only after the budget is adopted can Congress begin working on tax reform—which will then need to be approved by both chambers of Congress as well. The White House has said it expects to have a tax bill signed before the end of the year.
Where's the budget process at now?
On Tuesday, the House Budget Committee released a draft proposal, authored by Rep. Diane Black (R-Tenn.). The bill is expected to be put up for a vote to advance within the chamber on Wednesday. It will first have to be approved by the specific committee, then the full House and then it will be sent to the Senate for another round of voting.
Challenges
Like the ill-fated Senate health care debate, some experts believe fractures within the GOP could make passing a spending bill a difficult task for the Republican Party. Intraparty fissures among moderates and conservatives could trip this bill up in a similar fashion.
Additionally there are some fiscal challenges. Reconciliation requires a bill to reduce the deficit over the long-term. Republicans designed their health care proposals to slash hundreds of billions of dollars from the federal deficit over the next decade.
Tax reform, however, is expected to be revenue neutral. The reason the GOP tackled health care reform first is because they were expecting those massive tax cuts to allow them to have extra money to play around with for the tax overhaul.
"The savings from health care were [supposed to be used to] pay for tax reform," said Chris Pope, senior fellow at the Manhattan Institute, during an interview with FOX Business. "If the health care bill is completely dead it's going to be a lot harder."