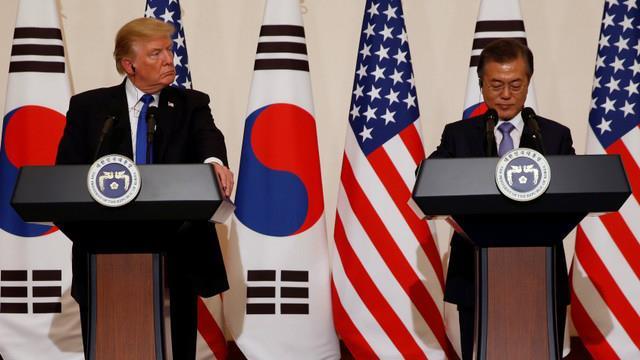 Mary Kissel, a Fox News contributor, is not buying President Trump's new trade deal with South Korea, which she says is not good for trade.
"We're going back to the 1980s where we are trying to set quotas and limits on how certain goods move between countries — it's not market opening," she told FOX Business' Maria Bartiromo on "Mornings with Maria," on Wednesday.
The revamped agreement permanently exempts South Korea from President Trump's new 25 percent tariff on imported steel.
In exchange, South Korea will increase market access to U.S. automakers.
"This is called managed trade," Kissel said. "It rewards certain industries, in fact I'd say it's a little bit of the swamp coming back to Washington."
The planned changes come as North Korean leader Kim Jong Un vowed to denuclearize the Korean Peninsula during a visit to Beijing, China said on Wednesday.
But Kissel said Kim's intent was is the best interest of North Korea.
"Kim Jong Un's goal here, Maria, is to combine the two Koreas and to have North Korea run South Korea," she said. "He wants to eject U.S. troops from the Korean Peninsula. He is never going to voluntarily give up his nuclear program."
President Trump plans to meet with Kim Jong Un by the end of May.