Trump's Secret Service agents at risk of not being fully compensated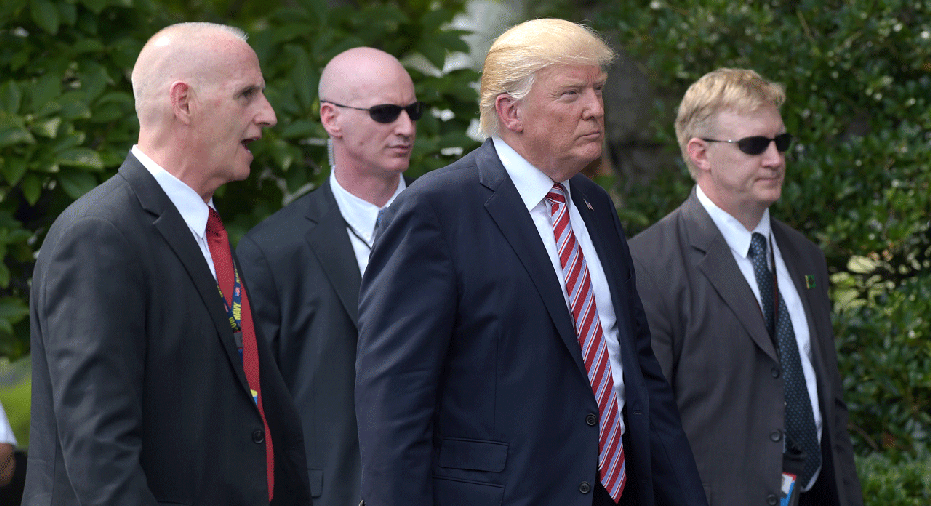 The United States Secret Service is running out of funds to fully compensate agents, the agency confirmed in a statement on Monday.
Secret Service Director Randolph "Tex'' Alles said that the agency is adequately funded to meet all "current mission requirements for the remainder of the fiscal year," including compensation for employees' overtime hours within their statutory pay caps. However, the many agents who have completed overtime hours beyond their pay caps are at risk of being unpaid for that service unless Congress takes action.
"The Secret Service estimates that roughly 1,100 employees will work overtime hours in excess of statutory pay caps during calendar year 2017," Alles said. "Our agency experienced a similar situation in calendar year 2016 that resulted in legislation that allowed Secret Service employees to exceed statutory caps on pay."
The Secret Service released a statement after USA Today published an interview with Alles suggesting that due to the size of Trump's family and the need to secure multiple residences along the East Coast, the agency was close to maxing out on employee pay and overtime pay.
While the Secret Service protects 42 members of the Trump administration, which includes 18 members of the president's family, Alles said Monday the issue is not attributable to the demands of the current administration, but rather has been ongoing for "nearly a decade due to an overall increase in operational tempo."
The Secret Service director has asked lawmakers to raise the combined salary and overtime caps for agents from $160,000 annually to $187,000 for the rest of Trump's first term, according to USA Today.
As previously reported by FOX Business, the costs of protecting Trump in New York City alone exceed $300,000 daily whenever the president is in town. Between the Inauguration and the election, New York City spent about $24 million on security at Trump Tower, amounting to $308,000 per day, according to New York City Police Commissioner James O'Neill.