Trump's Russia Controversy Divides Mark Mobius and Jim Chanos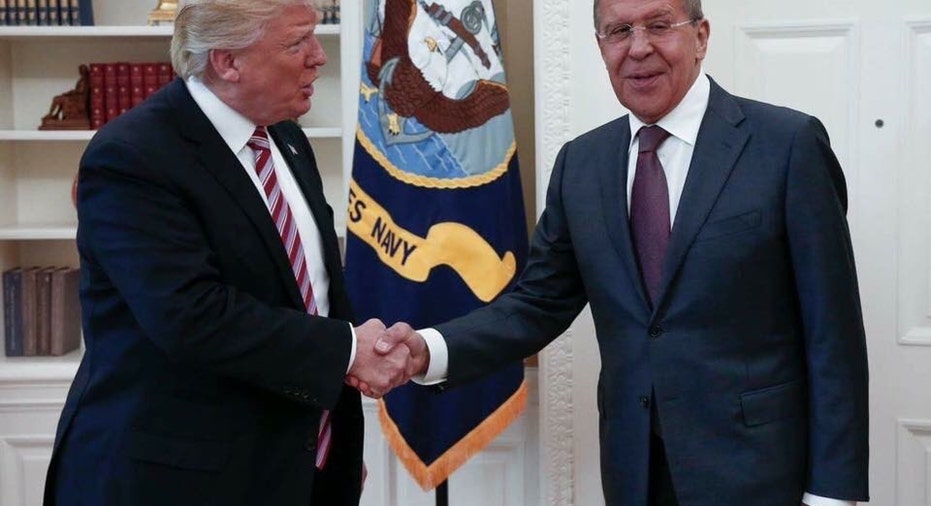 The world's biggest money managers can't help but weigh in on the never-ending saga of the investigation into whether members of the Trump campaign colluded with Russia during last year's election at this year's annual SALT Conference.
Typically dominated by  high-level discussions on macro-economic and financial market trends, attendees are laser focused on the controversy and any potential  impact it may have on Trump's economic agenda.
"This administration is dysfunctional" Jim Chanos, noted short seller and president of Kynikos Associates, said at a press conference on Thursday. Chanos, a lifetime Democrat and a vocal critic of Trump, slammed the president for the way the administration has handled the Russian investigation and went as far as to compare him to President Richard Nixon.
"When Richard Nixon got on the helicopter in '74, his approval ratings were higher than our current president" Chanos said.
"I hear people say 'well nothing matters and people don't care' but that didn't prevent Nixon to resign and most of his cohorts going to prison," Chanos continued.
Nixon was forced to resign after being impeached in 1974 when he was charged for obstruction of justice and abuse of power by Congressional lawmakers after the infamous Watergate break-in at the Democratic National Committee in Washington D.C. Gerald R. Ford was then sworn in as the 38th President of the United States.
As for Trump, the Department of Justice named former FBI Director Robert Mueller as special counsel to oversee the investigation into Trump's alleged ties to Russia. This after the New York Times reported that former FBI director James Comey wrote a memo that suggested the President may have pushed for him to move on from investigating former National Security Adviser Michael Flynn. That news hit the U.S. stock market which suffered its worst drop since the election on Wednesday. Stocks managed to recoup some of those losses on Thursday and continue to hover near record levels. Still, Chanos doesn't believe Trump is driving the positive sentiment.
"I think the markets are hoping Vice President Pence becomes the president so a more stable person can enact the Republican agenda because at the end of the day the markets are looking for tax cuts and lower regulations," Chanos said.
The opposite side of Chanos is high profile, emerging markets fund manager, Mark Mobius. The global investor came to Trump's defense on Wednesday during a press conference when he insisted that the distracting issues within the White House are all a smokescreen and behind the scenes the President was fine tuning his economic policies.
"I got a feeling that there's a method to this madness," Mobius, the manager at Franklin Templeton Investments, told FOX Business.
"By bringing up distracting information you're able then to get things done in congress. It's an odd way of thinking but the population is generally distracted with things like secret information being given to Russia. Then you can be talking to congress without the controversy surrounding whatever you want to do" he said.
Mobius was a supporter of Trump's in the run up to last year's election and was vocal about his belief in him during the 2016 Salt Conference when he called him "a great negotiator."