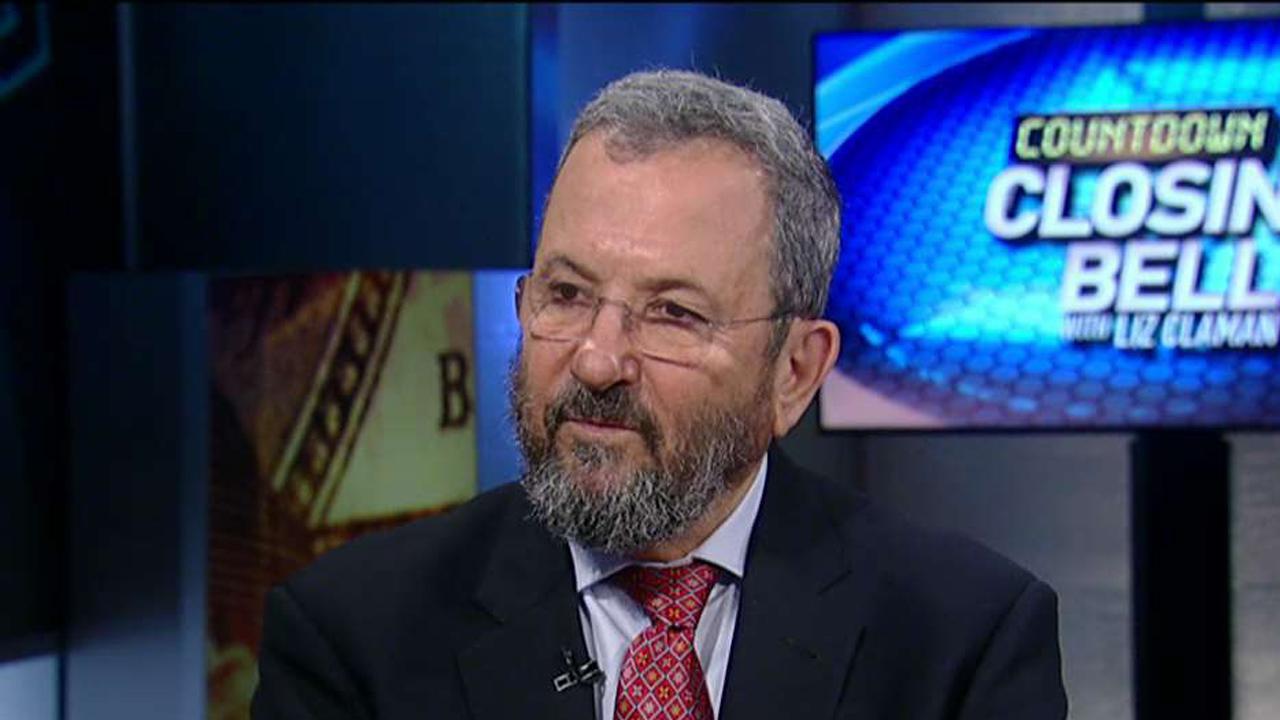 Former Israeli Prime Minister Ehud Barak said Monday there is great opportunity for striking a lasting peace deal in the Middle East thanks to President Trump's first foreign trip to the area.
"If Trump came to the region and said, put aside for the new term, put aside human rights, put aside promoting democracy, we want to focus on fighting radical Islamic terrorism without mentioning the word radical, and focus on cornering or countering the Iranian nuclear aspirations," Barak told FOX Business' Liz Claman.
Israeli Prime Minister Benjamin Netanyahu applauded President Trump's new policy on Iran and the administration's "bold decision" to act against the use of chemical weapons in Syria.
"I want to tell you also how much we appreciate the reassertion of American leadership in the Middle East," Netanyahu said during joint remarks with Trump.
On Saturday, Trump inked a $110 billion weapons deal with Saudi Arabia to strengthen the alliance between the two countries against ISIS. Despite his displeasure of the U.S.-Saudi Arabian multi-billion-dollar deal, Barak said it is part of the reality of the new Middle East.
"We have to cease the opportunity to try to reach this understanding with the wider region about the common objective, but that cannot fly without Israel and the Palestinians finding a way move forward on the Israeli-Palestinian issue," he said.
When asked whether he was worried if new leadership in Saudi Arabia would be a threat to the Holy Land, Barak said, "I am worried, but America is committed to Israeli equality to military edge."