Trump's Lawyers: Tax Returns Shows No Income From Russia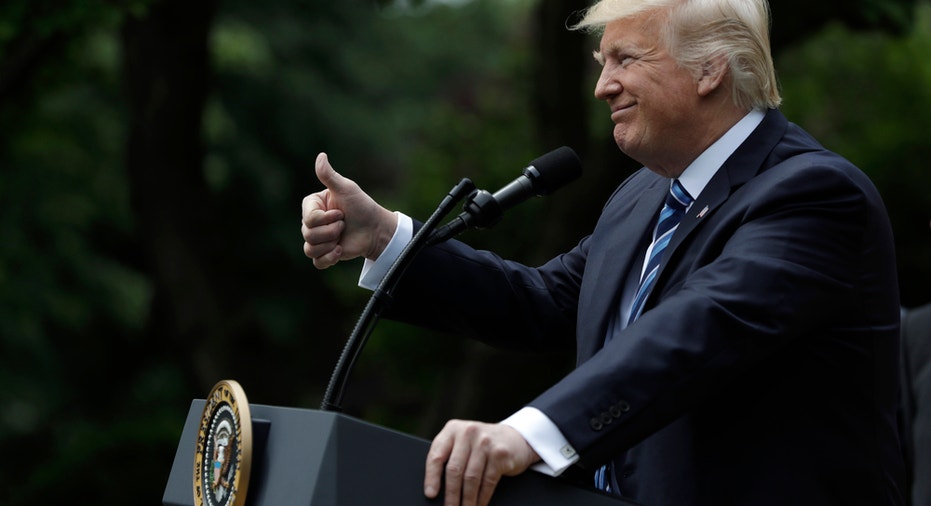 President Donald Trump's lawyers said Friday a review of the commander-in-chief's tax returns from the past 10 years shows no "income of any type from Russian sources."
In a letter sent to the president from his lawyers, they explained "your tax returns do not reflect … any debt owed by you or [The Trump Organization] to Russian lenders … any equity investments by Russian persons or entities in entities controlled by you or [The Trump Organization], or any equity or debt investments by you or [The Trump Organization] in Russian entities."
There are a few exceptions, according to the letter obtained by FOX Business, including a property sold to a Russian billionaire for $95 million in 2008 and the 2012 Miss Universe pageant, which was held in Moscow, and could attribute "a substantial portion" of its foreign income "to the Moscow event."
The White House said Trump asked for the letter after Sen. Lindsey Graham, who is part of a committee looking into Russian interference in the U.S. election, made a request.
Trump has been under fire to release his returns ever since his election victory, though he has repeatedly said his lawyers have advised against it because he is under audit. On Thursday, President Trump floated the idea of waiting until after his presidential tenure to make his returns available to the public.
In the wake of the Trump administration's decision to fire FBI Director James Comey earlier this week, there has been renewed focus on the president and his cabinet's connections to Russia. A New York Times report earlier this week that Comey had asked for extra resources for the Russia probe just days prior to his dismissal added fuel to the fire, although the Department of Justice denied the report Wednesday and White House Spokesperson Sarah Huckabee Sanders said Thursday the president was unaware of the request. However, a source told Fox News Wednesday the request may have been communicated directly to Senators, not the DOJ.