Trump's lawyer Michael Cohen faces 'uphill battle' in suing Fusion GPS, BuzzFeed over Russia dossier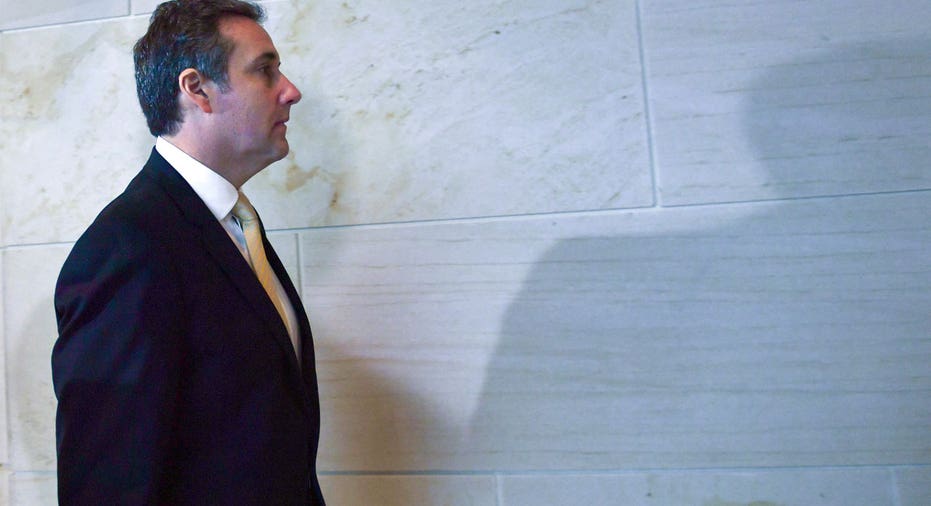 President Donald Trump's personal attorney Michael Cohen announced late Tuesday that he is suing BuzzFeed News over the Russia dossier, nearly one year after the release of the controversial text.
The dossier, a 35-page document containing, among other things, unsubstantiated allegations linking the Trump campaign to Russia, was first published by BuzzFeed last year. The lawsuit was filed in New York State Supreme Court.
In a tweet fired off late Tuesday, Cohen proclaimed that "enough is enough" and that he just "filed a defamation action against" BuzzFeed for publishing the "lie filled document" on Trump and himself.
Cohen, however, faces an "uphill battle" in court, Seth Berenzweig, founding and managing partner of law firm Berenzweig Leonard, told FOX Business.
"The Supreme Court has made it clear that when it comes to media-related publications on public figures, they are generally immune from defamation lawsuits unless they actually acted with malice. It will be hard for Mr. Cohen to meet that heightened legal standard. He also must face the reality that as a news-related organization, BuzzFeed has a First Amendment right to provide such information," he said.
In response to the lawsuit, a BuzzFeed spokesperson cited Cohen's previous attacks on the free press: "The dossier is, and continues to be, the subject of active investigations by Congress and intelligence agencies. It was presented to two successive presidents, and has been described in detail by news outlets around the world. Its interest to the public is obvious. This is not the first time Trump's personal lawyer has attacked the free press, and we look forward to defending our First Amendment rights in court."
On the other hand, trial attorney Brian Claypool told FOX Business that because the First Amendment does not protect defamatory remarks, the lawsuit is not an attack on free speech.
In the lawsuit, Cohen claimed that BuzzFeed's decision to publish the unedited documents, which featured claims against him, harmed his reputation both personally and professionally. He said his name is mentioned 15 times.
Cohen also filed a separate suit against Fusion GPS, the research firm that was behind the document. Fusion hired an ex-British spy, Christopher Steele, to compile research on then-candidate Trump. According to The Washington Post, Democrats later funded the work that led to the information revealed in the dossier.
While allegations spelled out in the dossier have not been verified, they have also yet to be invalidated, Berenzweig pointed out, which could complicate the legal process for Cohen.
"[The] truth serves as a defense in such cases … If Cohen ends up litigating the truthfulness of information in the dossier, it could be embarrassing for him and for the president, since he opens a can of worms that defense lawyers can pick at to make Cohen's past and his involvement with the president very uncomfortable," he said.
Meanwhile, Claypool said that Cohen can "prevail" in at least one his cases, considering BuzzFeed knew the dossier contained unverified information when it decided to publish the document.
"This categorically proves that they acted in reckless disregard for the truth since they did nothing to further verify if this information about Cohen was reliable and trustworthy. Media outlets don't have a hall pass to disseminate and publish sexy stories to garner publicity at the expense of trashing the reparation of Trump campers," he said.