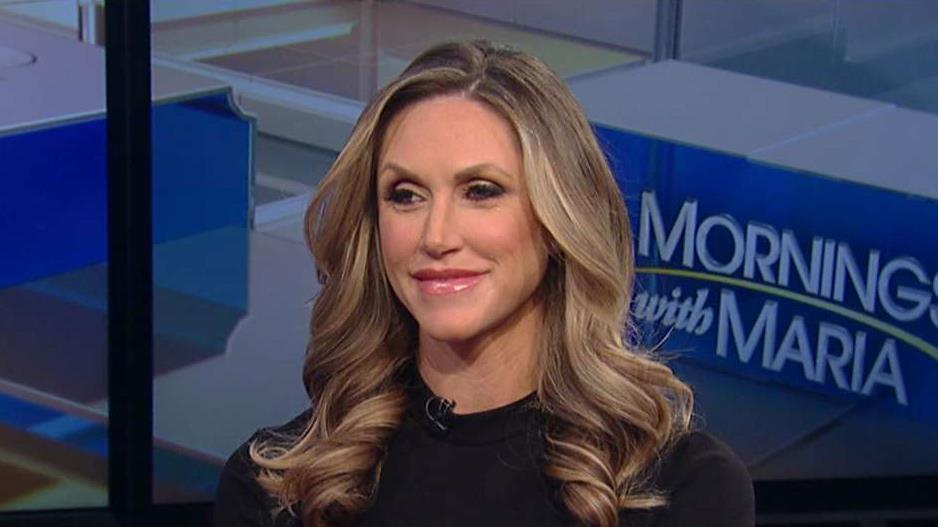 President Donald Trump's approval rating increased to the highest mark in months, according to a new Politico/Morning Consult poll, but in his daughter-in-law Lara Trump's opinion, the numbers don't fully reflect the real story.
"I think you're seeing the numbers tick up because people can't deny what is happening in this country," Trump told FOX Business' Maria Bartiromo on "Mornings with Maria."
With unemployment sitting at the lowest point in 17 years and a stock market at an all-time high, Trump said the president has managed to create 1.5 million new jobs and now looks to deliver on tax reform.
"I think that people are finally saying we can't deny the president is doing an incredible job and I actually believe if you go out and talk to the average American that number is probably much higher," she said.
Despite two straight quarters of three-percent plus GDP growth, Trump pointed out how political gridlock and media bias are working against the president.
"They [media] are trying all they can to stop him … We have Democrats that are trying all they can to stop him, even some Republicans who have not been on board," she said. "But even with that, the president is doing such an incredible job—hasn't even been in office for a full year."