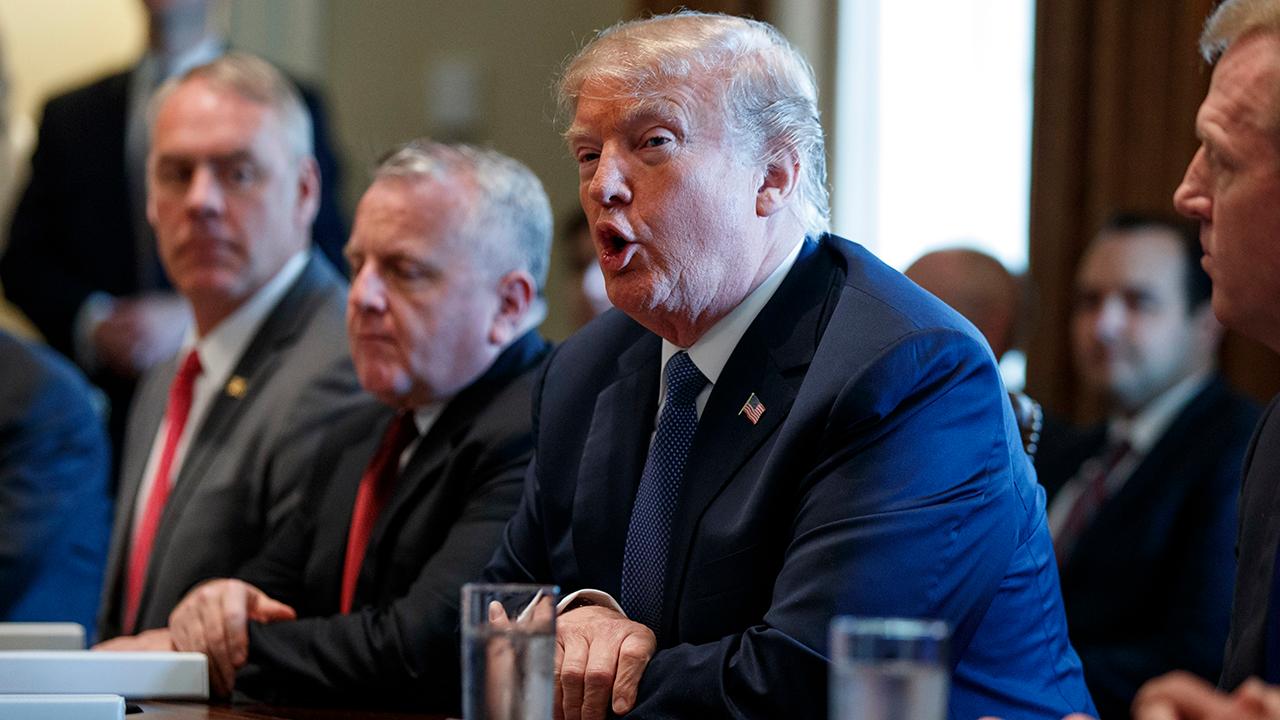 Larry Kudlow, President Donald Trump's top economic adviser, told FOX Business' Lou Dobbs that no decisions have been made on rejoining the Trans-Pacific Partnership (TPP), but the administration will take a "fresh look" at the trade deal to figure out how it can benefit the U.S. economy.
"One of the goals here has to be economic growth, rising wages and rising jobs just like every other aspect of the Trump program," he said.
Trump is considering ordering a reexamination of the Trans-Pacific Partnership (TPP) spearheaded by Kudlow, the National Economic Council Director, and his top trade negotiator Robert Lighthizer.
The Obama administration crafted TPP involving 12 countries including Japan, Australia, Mexico and Canada, designed to counter China's influence in the Pacific Rim. Trump signed an executive order pulling the U.S. out of the deal in January 2017.
Kudlow said the president prefers bilateral trade deals that are pro-growth and in the best interest of the U.S. economy.
"You can't have unfair trading practices. You can't have illegal trading practices. That's the big gripe with respect to China," he said on FOX Business' "Lou Dobbs Tonight."
Chinese President Xi Jinping responded to China's trade concessions since Trump first talked about imposing tariffs on imported steel and aluminum on March 1, defending globalization and suggesting it's in favor of open markets.
"China relied in the past on creating favorable policies for itself," Xi said in a speech on Tuesday. "We will have to rely more on improving our investment environment, we will increase our alignment with international rules, and our intellectual property protection."
Kudlow warns the U.S. must continue to take a cautious approach towards China because the second-largest world economy has stolen much of America's intellectual property.
"We have what they want," he said. "We have advanced technology. It's the backbone of our economy."