Trump Warms to Big Tech, Creates Council to Modernize Outdated U.S. Systems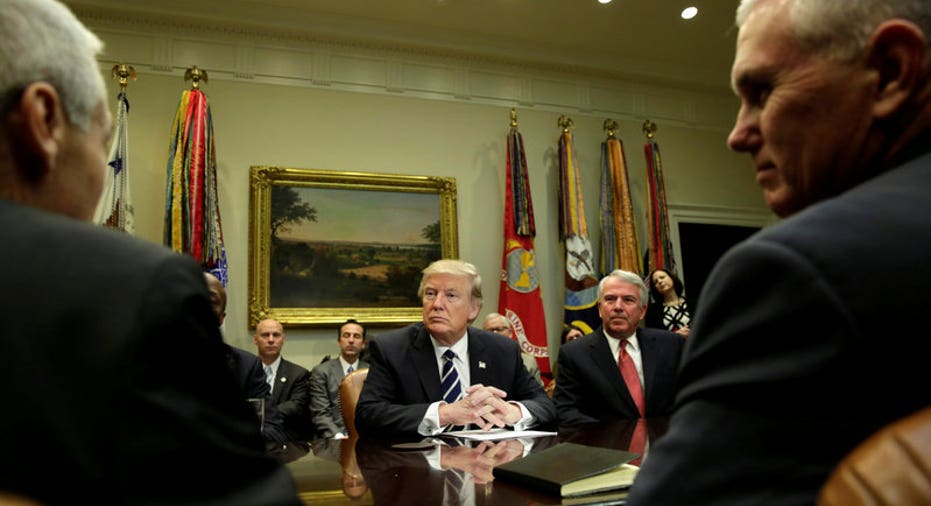 President Trump issued an executive order to establish an American Technology Council on Monday. The council will help the government deliver "better digital services," according to the order.
"Americans deserve better digital services from their Government. To effectuate this policy, the federal government must transform and modernize its information technology and how it uses and delivers digital services," Trump's executive order dated April 28 said.
Last month Trump complained about the government's outdated technology. "We have a computer system in this country that's 40 years old," he lamented during a meeting with several CEOs including IBM Chief Ginni Rometty (NYSE:IBM). He indicated the government was talking with IBM and others on how improve.
The Administration is reportedly bringing in Silicon Valley tech executives to the White House in June. The effort is reportedly led by Trump's son-in-law Jared Kushner, head of the White House office of American Innovation to "unite the government with private-sector ideas to solve long-term problems."
During his transition period in December, Trump held a meeting with heads of tech giants Amazon (NASDAQ:AMZN), Apple (NASDAQ:AAPL), Facebook (NASDAQ:FB), IBM (NYSE:IBM) and Microsoft (NASDAQ:MSFT). Executives in the  tech sector have often been critical of the president, last July more than 140 technology leaders signed a letter criticizing Trump as a "disaster for innovation." In part due to his hard line on immigration and a potential revision of the H1-B visa program which many tech companies use to recruit and hire foreign talent.