Trump Vows $1T+ Infrastructure Plan, Massive Red Tape Rollback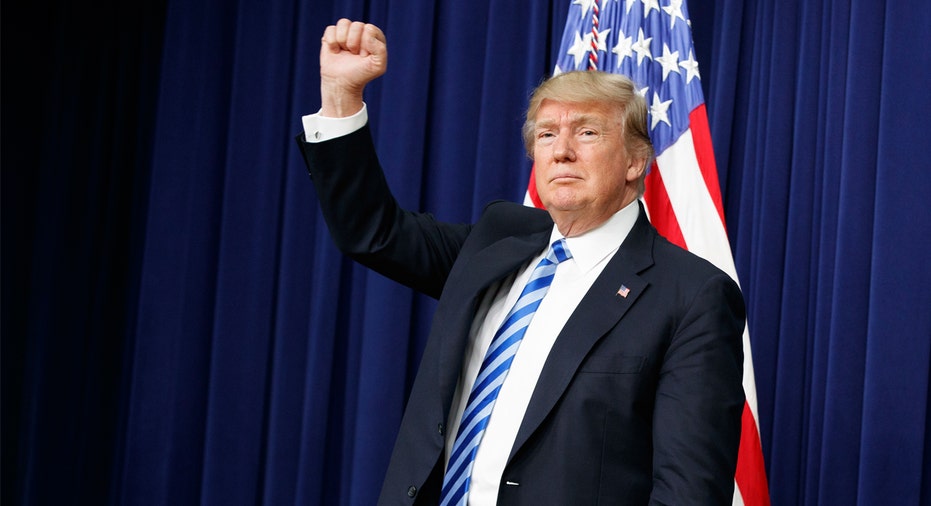 President Donald Trump spoke at a North America's Building Trades Union conference Tuesday, touting the importance of the manufacturing and construction industries in his promise to "put America first."
"We are going to rebuild our nation. You're the keepers of the great trades and traditions that built our country," Trump said.
The president talked about protecting U.S. jobs by defending the country's borders, as well as the administration's proposed infrastructure package, which he said would be "an enduring symbol of American strength."
"I'm calling on all Americans…to come together [to] take part in the great rebuilding of our country," he said about the $1-trillion+ plan. "We must again summon that...national greatness to meet the challenges of our time."
More than 3,000 trade leaders from across the country were in attendance for the speech and the group will be a large part of the construction effort if Trump's promised infrastructure bill is approved by Congress.
Trump's meeting with union bosses was one of two economy-focused meetings for the president on Tuesday.
During his speech before the trade union, the president promised to eliminate "job killing regulations" and told workers they will no longer have to wait "for approvals that never come."
Earlier in the day in at a town hall with CEOs from more than 50 companies, Trump told the business leaders he would give Dodd-Frank a "haircut" as part of an effort to ease their financial afflictions.
"We are absolutely destroying these regulations that have been placed over your heads," he said.
Some of the big business leaders at the meeting included Citigroup (NYSE:C) CEO Michael Corbat, JetBlue (NASDAQ:JBLU) CEO Robin Hayes, Modell's CEO Mitchell Modell, NYSE president Thomas Farley and GE (NYSE:GE) vice chair Beth Comstock.