Trump Victorious In Nebraska Primary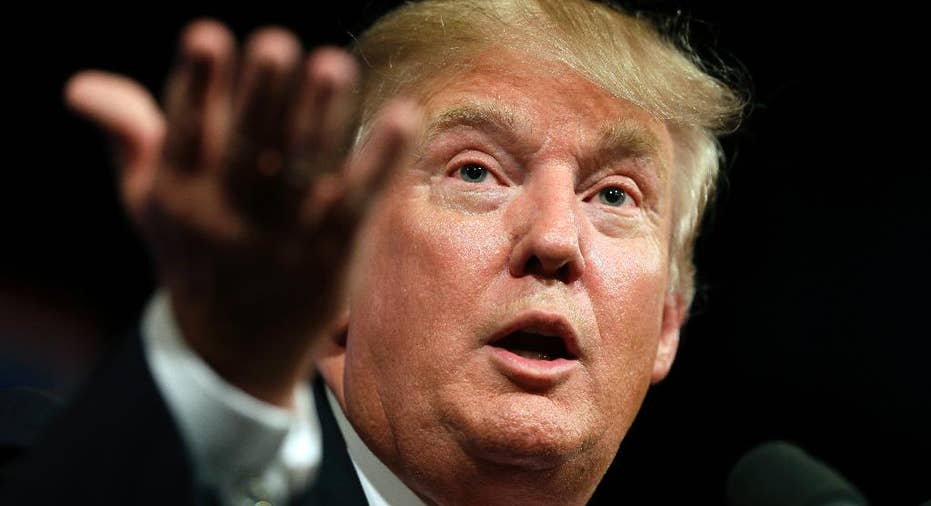 Update (9:06 p.m. ET): Donald Trump has picked up all 36 delegates available in Nebraska's Republican presidential primary, giving him 89 percent of the delegates needed to win the GOP's nomination for president.
Trump is the only candidate left in the race and is the party's presumptive nominee, although other candidates were still listed on the ballot in Tuesday's primary elections in Nebraska and West Virginia.
The billionaire businessman won at least three delegates in West Virginia. The other 31 delegates in West Virginia are elected directly by voters. Their names appear on the ballot, along with the presidential candidate they support.
Original Story (9 p.m. ET): Donald Trump has won the Republican presidential primary in Nebraska, a second victory in Tuesday's elections for the presumptive GOP nominee.
Among his backers in the state was Don Fricke, a 76-year-old dentist from Lincoln. He says he voted for Trump because the billionaire businessman is a political outsider.
Fricke says he wants a candidate who will work to lower taxes and defend the country by strengthening the military, and he sees those qualities in Trump.
He adds that he thinks Trump has "a very good chance" against likely Democratic nominee Hillary Clinton in the general election. Fricke says of Clinton, "Hillary's got too much baggage."