Trump unveils STEM-focused jobs initiative for 'new generation of American workers'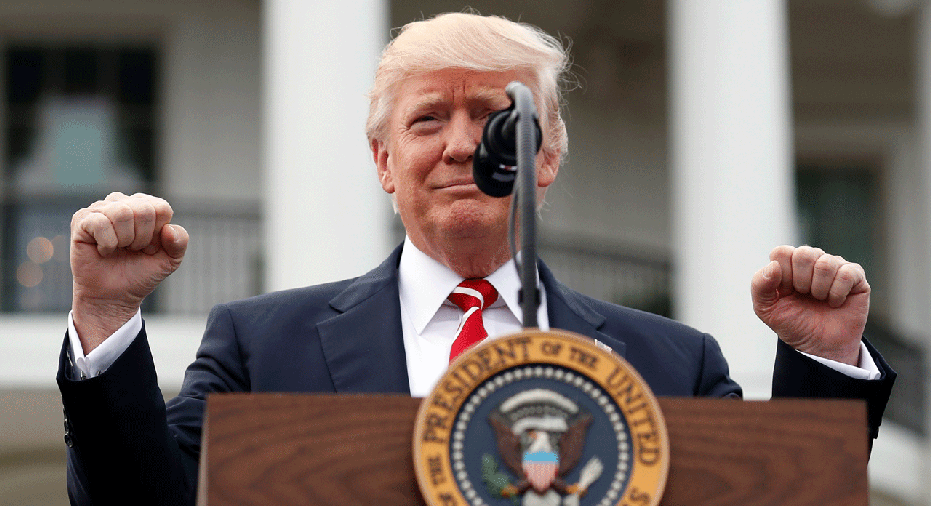 President Donald Trump unveiled a new program at the White House on Monday to boost education in science, technology, engineering and math (STEM), with a particular focus on computer science and coding.
"The workplace is changing, we need to create new pathways for our citizens to get the best jobs," Trump said. "Greater access to STEM and computer science programs will ensure our [children] have the skills they need to compete, and win, in the [workforce]."
Trump signed a presidential memorandum Monday afternoon directing the Department of Education to allocate at least $200 million per year in grant funds to the STEM and computer science fields, part of the administration's effort to train workers for the jobs of the future.
Trump's special advisor, daughter Ivanka, who specializes in workforce development at the White House, is expected to head to Detroit on Tuesday where she will meet with leaders from the technology sector, including executives from Amazon (NASDAQ:AMZN), Facebook (NASDAQ:FB), and Google (NASDAQ:GOOGL), according to Recode. Together, they will unveil a multitude of private sector funding commitments aimed at increasing coding and computer science programs.
The Trump administration said science and technology are "more important than ever" for the modern workforce. The president and Ivanka have emphasized the need to close the skills gap – or the inability of employers to find employees with the right qualifications – through equipping workers with the proper skillset for a changing labor market. Part of that initiative has been the apprenticeship program, which some tech companies, including IBM (NYSE:IBM), have applauded. Monday's memoranda is focused on high-quality jobs in the STEM field that require specific knowledge and/or education.
According to Code.org, which has partnered with the administration on its effort, less than half of high schools currently offer computer programming courses.
While Trump said the starting salary for trained apprentices is about $60,000, the White House said Monday that STEM and computer science jobs also offer workers a pathway toward making a high salary. In fact, according to research from National Association of Colleges and Employers, 2017 STEM graduates are likely to out-earn their peers, with a projected starting salary for an engineer with a Bachelor's Degree at more than $66,000. Those with a degree in computer science are expected to earn more than $65,000.