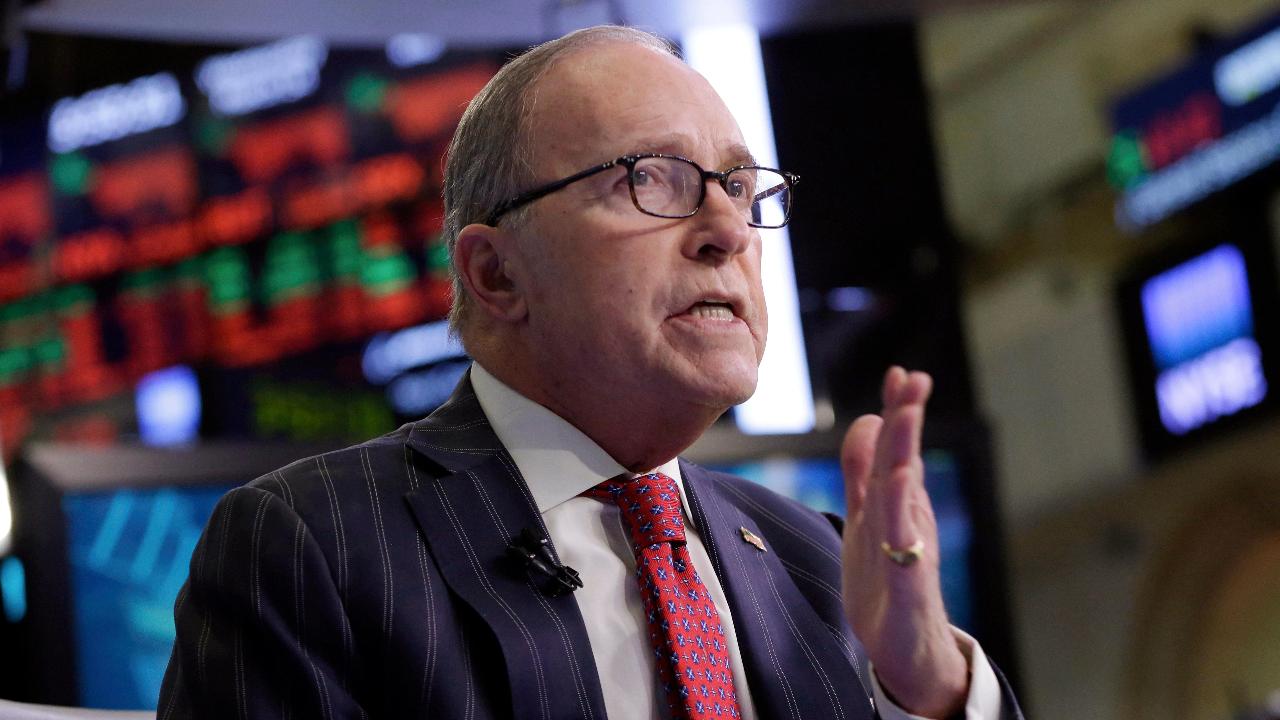 The U.S. put additional pressure Friday on China, with President Donald Trump using Twitter to say that the World Trade Organization (WTO) favors the government in Beijing.
The WTO announced on Thursday that China began the process of launching a complaint against the U.S. over the Trump administration's tariffs, which China claims would be "in excess of the United States' bound rates." The U.S. filed a complaint last month regarding China's intellectual property rights.
In his tweet, Trump did not offer details on how the WTO favors China over the U.S. The Asian country has been a member of the trade body since 2001.
National Economic Council Director Larry Kudlow reiterated the administration's stance on China's trade practices during an interview with FOX Business' Stuart Varney on Friday.
"China refuses to play by the rules and the laws, and you can't have free trade unless you get through these illegal action of China," Kudlow said.
Trump's tweet came a day after Trump threatened to escalate the tit-for-tat conflict with tariffs on an additional $100 billion worth of Chinese imports. Beijing said on Friday it was prepared to respond to any new trade measures.
The U.S. announced tariffs last month on imports worth $50 billion, targeting 1,300 products. The president has said the measures are intended to force China to stop stealing intellectual property from U.S. companies.