Trump Treasury Nominee Mnuchin Pledges to Divest Assets Worth Millions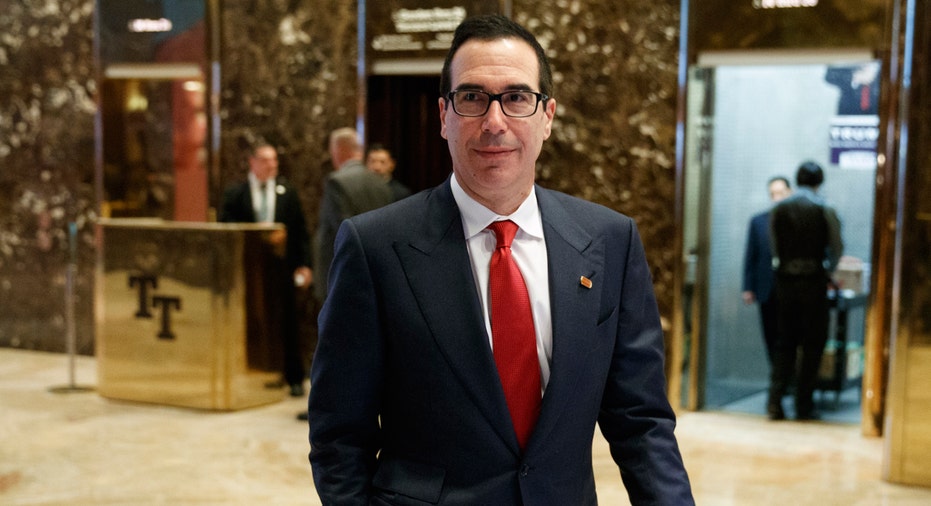 President-elect Donald Trump's nominee for Treasury Secretary, Steven Mnuchin, has pledged to divest his interests in 43 companies and investments to avoid conflicts of interest, according to an ethics agreement released on Wednesday.
Mnuchin said in a 42-page financial disclosure report that these investments include more than $50 million worth of common shares of CIT Group Inc, the financial services group that acquired his OneWest Bank in 2015.
Mnuchin, a former Goldman Sachs executive and Hollywood film financier, added that he resigned his position as a CIT director in December as part of his agreement with the Treasury's assistant general counsel. He pledged to divest Goldman Sachs shares worth over $5 million and Goldman Sachs Treasury investments worth over $25 million.
The documents are on file with the Office of Government Ethics. (https://extapps2.oge.gov/201/Presiden.nsf/PAS+Index/B003D12FCD5F4C3F852580A5004FF6A4/$FILE/Mnuchin,%20Steven%20T.%20final278.pdf and https://extapps2.oge.gov/201/Presiden.nsf/PAS+Index/30AAAB9D74B0557B852580A5004FF9F9/$FILE/Mnuchin,%20Steven%20T.%20finalEA.pdf)
(Reporting by David Lawder; Editing by James Dalgleish)