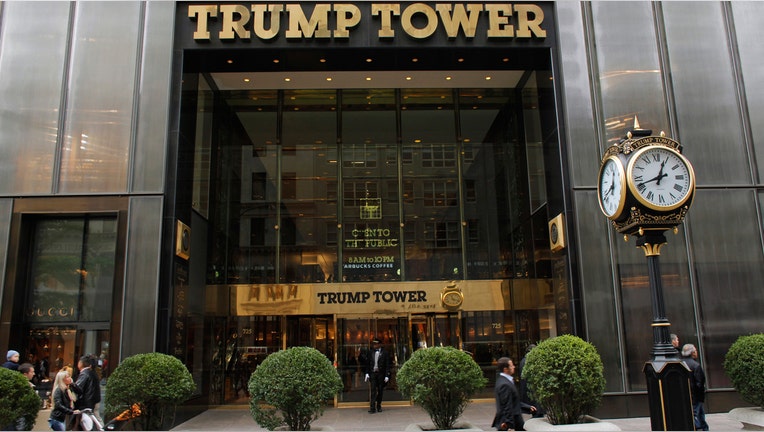 President Donald Trump will return to New York next week, part of his 17-day working vacation, where he will stay overnight at Trump Tower for the first time since he became the 45th U.S. president.
This weekend the president will depart from his golf club in Bedminster, New Jersey, for New York City, where he said Thursday he has "a lot of meetings scheduled." He is expected to stay in New York for three days.
The president has frequented other locales, including his Mar-a-Lago residence in Palm Beach, Florida and his New Jersey golf club, but he has yet to return to his Fifth Avenue base since the Inauguration. President Trump briefly visited New York City in May, when he gave a speech aboard the USS Intrepid alongside the Australian Prime Minister, though he didn't stay overnight.
New York's security forces will be on high-alert during the president's stay, with the NYPD already preparing to provide the "appropriate level of security."
"The NYPD is aware of the planned visit by President Trump to New York City and we are working with the U.S. Secret Service in preparing for the appropriate level of security during his trip," an NYPD spokesperson said in a statement Thursday.
More from FOXBusiness.com...
The cost of providing protection to the president in one of the world's busiest cities is steep. Between the Inauguration and the election, New York City spent about $24 million on security at Trump Tower, amounting to $308,000 per day, according to New York City Police Commissioner James O'Neill.
O'Neill said each time Trump visits the city, daily security costs will exceed $300,000.
However, Trump appears cognizant of the disruptions his visits create in his home city. During an interview with Fox News in April, the president said he avoids visiting New York City because the trips are "too expensive" for taxpayers, also adding he hates "to see the New Yorkers with streets closed."