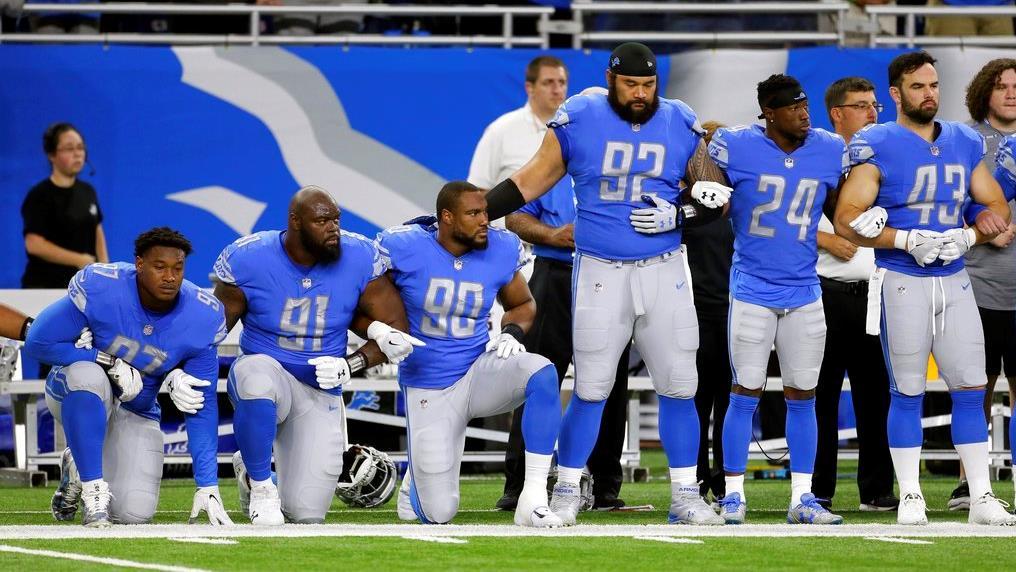 President Donald Trump took aim at the NFL on Tuesday, suggesting he could change federal tax law to prevent the league from "getting massive tax breaks" amid an escalating feud over ongoing player protests of the national anthem.
"Why is the NFL getting massive tax breaks while at the same time disrespecting our Anthem, Flag and Country? Change tax law!" Trump wrote on Twitter.
While the NFL's status as a nonprofit organization was a longtime source of contention with its critics, the league voluntarily gave up its tax-exempt status for its central office in 2015. The league's 32 teams, which drive an estimated $14 billion in annual revenue, file federal tax returns as a for-profit business.
Trump, who currently champions tax cuts for corporate entities, did not elaborate on his proposed changes to the league's tax status.
"The fact is that the business of the NFL has never been tax exempt," NFL Commissioner Roger Goodell said in an April 2015 memo to team owners. "Every dollar of income generated through television rights fees, licensing agreements, sponsorships, ticket sales, and other means is earned by the 32 clubs and is taxable there."
Trump's Twitter rant unfolded amid a weeks-long clash with the league over its handling of player protests. Dozens of NFL players took a knee during the national anthem last month after Trump called on the league's owners to fire any player who knelt during the Star-Spangled Banner.
The NFL and most of its team owners responded with a sharp rebuke of the president's comments. However, Dallas Cowboys owner Jerry Jones, a Trump donor, threatened this week to bench any player who kneels during the national anthem going forward.
Trump praised Vice President Mike Pence on Sunday after he abruptly left an Indianapolis Colts game when several members of the San Francisco 49ers conducted anthem protests.